Why Nigeria is The Best Holiday Destination You Hadn't Thought Of
When you think of travelling to Africa your first thought might be of popular destinations like Marrakech, Egypt or Cape Town. But actually Nigeria is an African country that shouldn't be overlooked, it's a country of true diversity and there are loads of things to do and beautiful sights to see. Here are a few of the reasons that Nigeria should be on your holiday bucket list!
The Culture
Nigeria has a diverse culture and history
Nigeria is a hugely diverse country, its made up of many different ethnic groups and has in excess of five hundred languages which is just incredible. Nigerian arts, music, theatre and festivals reflect many influences from African, Islamic, and European cultures giving you a unique blend of culture that's quite different to anything else you're likely to have experienced in your life. Expect to see musicians performing various types of folk music on instruments such as Gongon drums, flutes and trumpets. Juju music, a rhythmic dance style which blends Western instruments with elements of traditional African music is also popular.
Modern theatre in Nigeria has developed from a long tradition of masquerades, festivals, and storytelling.The wide mixture of people and ethnic influences mean Nigeria is a place like no other, it's an amazing place to steep yourself in culture and see the world from a new perspective. To find out more about this vibrant country read this news site.
The Scenery and Wildlife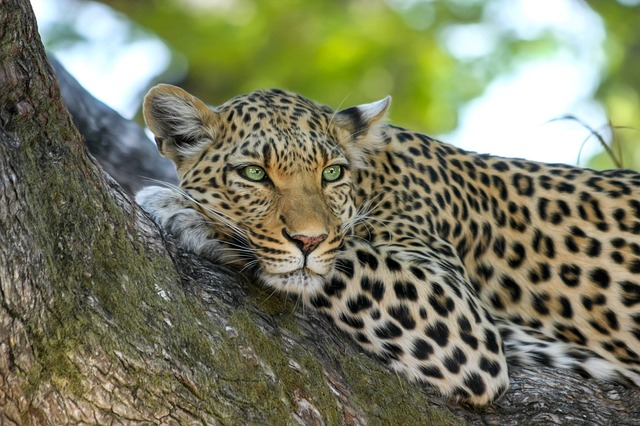 You can see stunning wildlife on safari in Nigeria
Just like the people and culture in Nigeria, the landscape is also hugely diverse. It features three main types of landscape- the dry savannah, tropical rainforests and the coastal wetlands. You're able to visit stunning beaches and see a backdrop of breathtaking mountains. There are a wide range of landscapes giving you fantastic sightseeing opportunities, which is made even more interesting since Nigeria is home to some of the world's most incredible wildlife. You can see big cats, chimpanzees, gorillas and some of the largest mammals on earth such as hippos and rhinos. You can see all of this on a safari tour, or even in one of their national parks.
The Tourism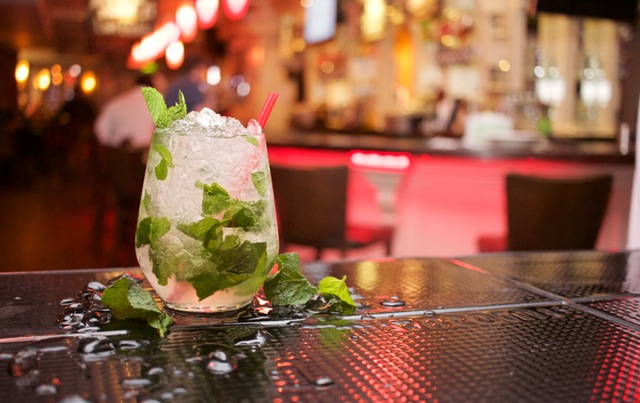 There is a wide range of hotels, bars, clubs and restaurants in Nigeria
There's loads to see and do in Nigeria, it offers a huge variety of tourist attractions such as large river and ocean beaches which are ideal for swimming and range of watersports. There are unique wildlife attractions, and huge stretches of unspoiled nature including forests and waterfalls. There are new rapidly growing cities which are great for holidaying, take the coastal city of Lagos for example. Along with a beautiful beach you can find museums, shopping boutiques and plenty of nightlife. Along with all of the history and culture of Nigeria, you still get to do all of the regular 'tourist' things you'd do on other holidays too if that's what you wanted.
The Food
Food plays a central role amongst all ethnic groups in Nigeria. Traditionally it embellishes a rich blend of African carbohydrates such as Yam and Cassava as well as vegetable soups made from native green leaves. But despite the humble diet, there are a number of fantastic restaurants to visit which you'd expect from a tourist area- with everything from sushi to steak to Italian. But while you're there, it's definitely worth sampling the local Nigerian cuisine- jollof rice, pepper soup, chin chin and igbin are a few of the delicious dishes that you're likely to spot on the menu.
The Architecture
Incredible architecture: a mosque in Abuja, Nigeria
There really are some stunning buildings in Nigeria, they are like works of art. From mosques to a 'floating school' to Necom House, there are the types of buildings that you're not likely to see anywhere else in the world. Along with the traditional buildings and monuments there are a wide range of modern buildings, which again have been influenced by countries around the globe.
The Weather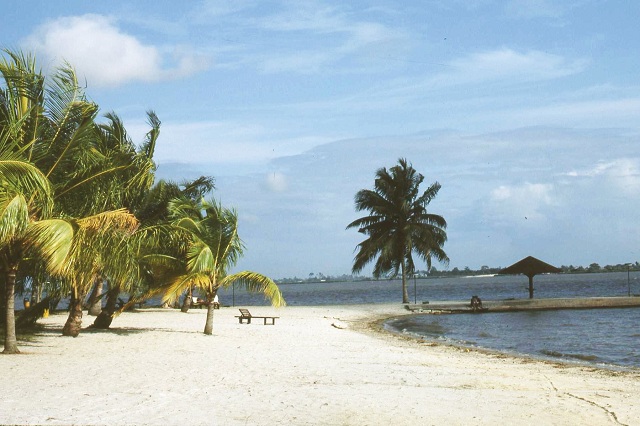 Tropical Nigerian weather makes it a great holiday destination
The tropical Nigerian weather makes it fantastic weather for holidaying in. The actual temperatures vary throughout the country (as you'd probably guess from the diverse landscape) however it's generally a warm and sunny country. Northern Nigeria has a dry season which lasts from October to April, with high temperatures and low humidity. The coastal regions have a dry season from December to February, so something to bear in mind if you're planning a visit and hoping for dry and sunny weather.