5 Family Friendly Places to Visit in Nashville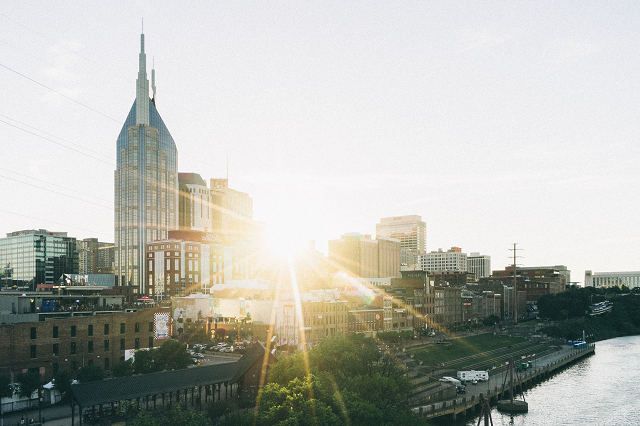 Photo by Joshua Ness on Unsplash
Music City. Smashville. The Protestant Vatican. They all refer to the same place -Nashville, Tennessee. Like almost 700,000 other people, I call Nashville my home. Here are some quick things to know:
Nashville hosted more than 15 million tourists last year.
Nashville is a unique city with a lot to offer its residents and visitors.
From pieces of US history to Music Row, Nashville offers something for everyone and provides a fun-filled experience for your next vacation.
Many of these attractions are well-known and you might have heard of them before, even if you have never been to Nashville. I have talked to many people from outside Tennessee, and this list contains attractions I hear mentioned frequently. Combined with my knowledge of Nashville, this should make for a good vacation guide.
These are all great family activities, so bring the whole crew as you venture into Music City, USA!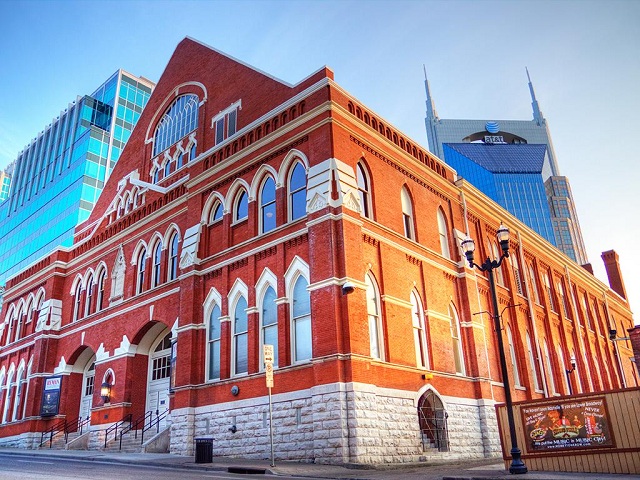 Ryman Auditorium is an integral part of Nashville. The Ryman has deep historical value and meaning to Nashville. It hosted many shows and brought much life and excitement to the city.
While there was a period of time where the Ryman sat unused, it is widely used today for not just Country music, but performances of many genres. Shows occur at night with tours of the historic building going on during the day.
If you want a great place to visit while in Nashville, you really should check this out. The history, music, and culture make for a cathartic and refreshing experience.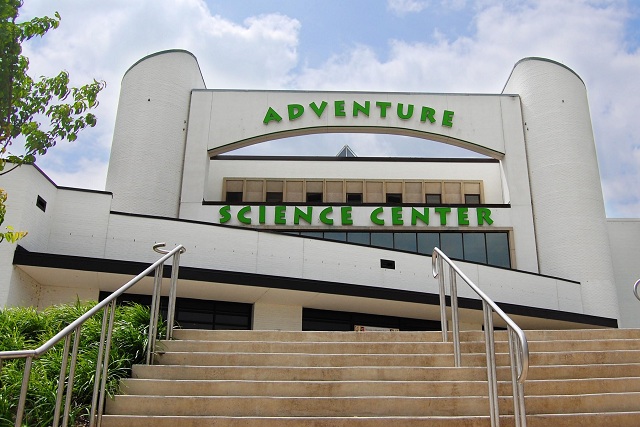 Adventure Science Center by Denise Rosse. This image is the property of Denise Ross and is copyrighted. Click here for licensing information.
Looking for a way to not let your kids lose all the knowledge they gained this past year over the summer? If so this is a great stop…really its a great stop either way.
The Adventure Science Center is an interactive museum where kids can go listen to short presentations, participate in learning activities, or play with the interactive exhibits. They have some seriously fun stuff in there, all geared around learning.
There are exhibits focusing on space, electricity, kinetic energy, the human body, and more. I have some seriously cool memories of this place as a kid. I remember learning how electricity travels, a basic layout of human organs, and details about the concept of gravity while here. Your kids will seriously have a great time exploring and learning in the Adventure Science Center, definitely give this place a visit!
Fact: it is physically impossible to visit Nashville without going to the Opryland Hotel. Okay, maybe not fact, but it is one of the most popular attractions Nashville has to offer.
Many people stay there during their trip, so they get the advantage of being in the hotel for extended periods of time. For the casual tourist, it very well might be outside the amount you are willing to spend on lodging.
Even if you don't stay there, do walk around. The hotel has an expansive atrium with glass ceilings. They are beautifully maintained with gorgeous plants and water features. You can take a river tour, or simply walk around yourself. This a great family activity, as you can enjoy a leisurely stroll in a nice, safe area. It will get the kids out of the heat as well, and give you a chance to get them hydrated.
The hotel is full of restaurants, spas, gift shops, and more. If you are there around Christmas time it is an added bonus as they go all out decorating just about every conceivable thing in lights.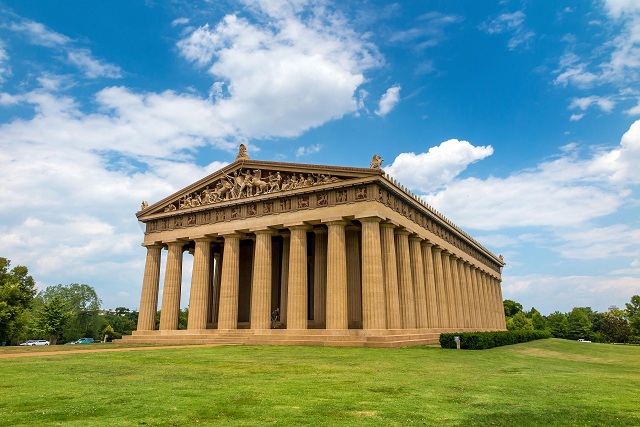 Yeah, like the one in Greece. Nashville has a replica built in Centennial Park. Great effort was put into making the Parthenon, and the statue of Athena found inside, to be exact full-scale replicas.
There are rotating art galleries inside the Parthenon. Many unique displays have been shown in the Parthenon. This offers a more relaxing attraction, compared to some of the louder and higher energy options already mentioned.
With admission cost staying fairly low, $6.50 for adults and $4.50 for kids, I would highly recommend attending while you are in town. The whole family can attend, and you can use this a great opportunity to through in a little culture to your visit.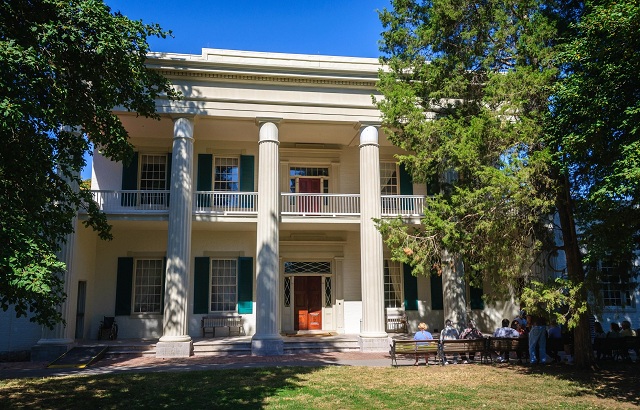 The home of Andrew Jackson, and field trip destination of every third-grade class within a two-hour drive. Also, this kind of pushes the border of "Nashville" but is really only about half an hour from downtown.
Honestly, the drive is worth it. The Hermitage is actually really neat. You can take a tour of the mansion, walk around the vast grounds, and see the resting place of this US President. There is a lot of history on these grounds, and this is one of the more educational visits you could take.
Taking your family to a historic site is a huge parenting win, you will be doing a lot of exciting things, and this is a great activity that may not seem exciting at first, but will help deepen understanding and appreciation of US history, or at indoor plumbing.
Conclusion
These are just some of the hot tourist spots in Nashville. If you decide to vacation here, there are plenty of lists that can help guide you to the best Nashville has to offer.
Side note: if you do visit Nashville, you will be doing a lot of walking outside. Bring a reusable water bottle, hat, sunscreen, sunglasses, and make sure you have a good pair of shoes. You wouldn't be the first person to get terribly burned or injure a foot.
Walking all day can cause a lot of stress on your feet. If you feel that there is something more than just soreness going on, look at tetonfootandankle.com  for information on foot and ankle pain. If you need a doctor, Nashville Children's Hospital has your back with their find a doctor function.
Nashville is full of adventure, get out there and find yours!