Why New York Is a Great Vacation Destination
If you've been looking around at flight prices for taking a trip for an extended amount of time or even just a weekend, you may have noticed there are a lot of options available to you.  You don't have to buy a ticket out of the country to have an incredibly culturally rich experience full of excitement. One of the best spot which is sure to encompass just about everything that you love about a vacation in New York.
You've probably heard people talk about their love for the city which never sleeps.  If you've never been to New York then there's no real way to break down its charm with only words.  You to experience the thrill, the energy, and the overall magic. Here are some of the reasons why New York is a great choice for your next trip.
Tours
Since there is so much history and culture from just about all over the world in this city, there is no shortage of things to see.  Since it can be complicated to get around by yourself without knowing exactly where you're going, signing up for a tour can be a great way to make sure you see and learn about places from a trained professional.
You can do just about everything from walking tours to art tours or even taking a cruise and viewing the famous New York Harbor.  One quick look online will give you a list of all of the hundreds of options you have at your fingertips.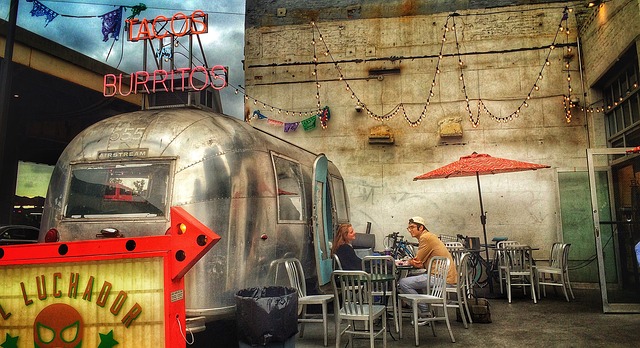 Food
There is no dish that you can't find in New York. Known as one of the most interesting food destinations in the world, there's no shortage of interesting new flavors to blow your mind.
Regardless of what your budget or preference is, you can find it in New York and at any hour.  You could eat out every day for a year in New York and only taste the tip of the iceberg of all of the meals that New York has to offer.
People
New Yorkers have a reputation for being extremely frank and outgoing.  They aren't afraid to strike up a conversation with a complete stranger or dance in the street.
People are usually very warm and helpful if you ask for directions or help.  This can be a breath of fresh air if you're used to a place which is more reserved and closed-minded.
Nightlife
New York is truly the city that never sleeps.  The nightlife is full of high fashion, international artists, and flashing lights which will not disappoint.
You can do anything from rub shoulders with world-class celebrities to drink a casual beer in a laid-back bar in Brooklyn.