Making Family Vacations More Affordable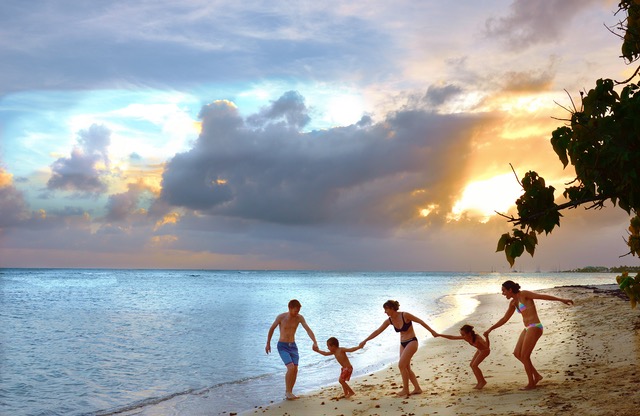 Family holidays make up some of the most precious moments in the average person's life, and most of our readers will agree that there's nothing quite like seeing the world with the people closest to you. The only issue is that taking the spouse and kids on a big adventure is rarely cheap. Having said that, there are a number of tricks and tips you can apply that can save a small fortune on family vacations…
Image from Pexels
Remember that Some Kids Can Fly Free
When you're starting to browse flights for your next family vacation, bear in mind that a lot of airlines allow children under two to fly for free. Just be sure to read the small print on your carrier's policy before you book. You might get some nasty looks for being the person with the crying baby in their lap on the plane, but the amount you'll be saving for one more person in your party will make it worth it! It's also a good idea to look for flights at the cheapest times, through websites like Skyscanner.net. School and work might make you a bit inflexible, but it's always worth checking!
Search for Free Activities and Coupons
A lot of cities and popular family vacation destinations have a lot of reduced-price or free activities for kids. The easiest way to find these is clicking the "more" button at the top of any Google page, then "blogs", and searching the name of your destination, followed by "kids" or "family". You'll instantly see a range of great suggestions, usually recommended by parents like you. It's also a smart move to browse a few coupon sites in advance of your trip. Sites such as DontPayFull.com offer coupon codes for businesses and attractions all over the world.
Stay Away from Fast Food
Depending on where you're going, and whether your kids qualify for those free seats we mentioned above, you may decide it's cheaper to make some of the journey by car rather than plane. However, in this scenario, all the junk food pit stops you'll hit along the way can burn through your budget faster than you'd imagine. Try to make a point of bypassing the drive-thru sign, and stopping at the next local grocery store you come across. After putting up with a little whinging, you'll get to stretch your legs, make sure your kids are eating healthily, and spend far less money than you would on burgers and fries for the whole family.
Try Some Street Food
Wherever you're off to, there's sure to be some great-tasting and very affordable street food around; you just need to spend a little time looking for it. If you're going to a hotspot for tourism, there are going to be a lot of restaurants that are specifically targeted at foreigners, typically with a price tag to match. However, by asking around and taking cues from the locals, you can get a true taste for the place you're visiting with some street food, and fill up your whole family for less.