Atlanta Off the Beaten Path: 3 Unusual Places to Visit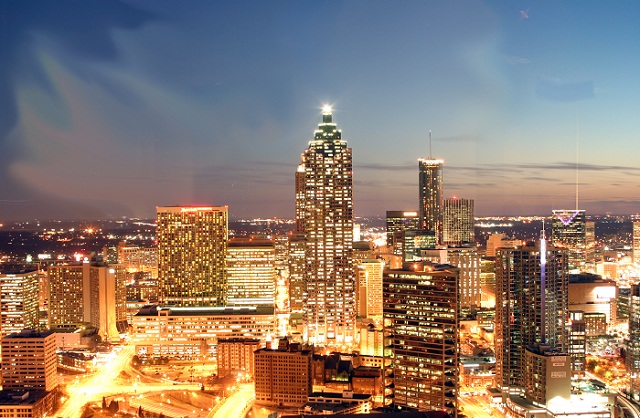 Atlanta and the regional North Georgia area house a number of well-known and popular attractions, such as Zoo Atlanta, the Georgia Aquarium, and the World of Coca-Cola, Or of coarse you could just stay in and workout in the hotel gym. 😉  While all of these sites are certainly well worth seeing, the connoisseur of the strange and mysterious may want to visit other attractions as well.
3 Unique Atlanta-Based Tourist Attractions
With more than 5.5 million residents in the Metro-Atlanta area, there's a little bit of everything. Atlanta is a sort of melting pot of cultures, interests, ethnicities, and lifestyles. The result is a city unlike any other. Let's take a look at some of the less-known tourist attractions and unusual areas of Atlanta that even some locals have never experienced.
BabyLand General Hospital
When we said weird, we meant really weird. Gently tucked away in the mountains of North Georgia, the BabyLand General Hospital is a hospital for Cabbage Pitch Kids (you know, the funny looking dolls).
Collectors and interested doll owners can actually send their dolls to the BabyLand General Hospital to be painstakingly restored, fixed, or cleaned. In fact, in the past, BabyLand General is where Cabbage Patch Kids were originally manufactured. However, in late 2009, the hospital relocated to a massive 70,000 square foot facility.
But the question most outsiders have is, do people actually utilize BabyLand General? The answer is a resounding yes. "Restoration and repair is an emotional thing, as opposed to a value thing," says Linda Suzanne Blase, chief surgeon. "Really, they're clinging to their childhood, or they're making an association with Aunt Tilly or their mother."
For those interested in visiting the hospital, admission is free. There's plenty to see and do, and tours are given on most days.
The Tree That Owns Itself
In Athens, there's "The Tree That Owns Itself." It's essentially a real estate joke that still has people laughing centuries later. According to the story, The Tree That Owns Itself was first reported by a local newspaper in 1890, after a professor by the name of W.H. Jackson devised a clever plan to deed the tree in his will. He did so because he enjoyed the tree's shade so much and wanted to ensure it wouldn't be cut down or removed after he died.
While the tree eventually toppled under strong winds in 1942, Jackson's wishes have still been honored. Members of a nearby garden club planted an acorn from the original tree in 1946 and have watched the tree ever since.
Jackson's land deed is even posted on a stone slab in front of the tree. It reads, "For and in consideration of the great love I bear this tree and the great desire I have for its protection for all time, I convey entire possession of itself and all land within eight feet of the tree on all sides. -William H. Jackson"
Center for Puppetry Arts
While not quite as strange as a hospital for dolls or a tree that owns itself, the Center for Puppetry Arts in downtown Atlanta is certainly unique. Its mission is to "entertain and enlighten audiences, nurture the world community of artists, expand the puppetry art form, and explore the past, present, and future of puppetry."
The center does this by hosting educational exhibits, producing unique and original shows, and teaching local children and artists through outreach programs and distance learning initiatives.
But it's not all about kids. There are plenty of performances at the Center for Puppetry Arts that are designed for adults. Just check out these upcoming performances.
Try Something New in Atlanta
Next time you're in or around Atlanta, why not try something new? Give one of these three attractions a try. They're unique, different, and sure to make you smile.