4 Tips for a Stress-Free Vacation
With a big pile of paperwork sitting on your desk at work, a home to run and children to look after, the summer holidays provide the perfect time for you to get away from it all and indulge in the relaxation time that you desperately need. However, while holidays are meant to be all about unwinding and having fun, for some people they actually cause just as much stress as being at home, if not more so. If you are one of those people who find themselves pulling their hair out when it comes to going abroad, here are a few tips to help you have the perfect stress-free vacation.
Find a balance between spontaneity and planning
Planning can make your vacation run more smoothly, but it can also become the cause of your stress if you're not careful. There are some things which you will need to plan in advance, such as flight times, choosing accommodation, and organizing your method of transport for when you arrive, whether that be by taxi or rented car (find out more here). Whatever planning you do need to do, make sure you streamline it as well as you can, by organizing all of your important documents into folders, and keeping it easily to hand. Aside from that, try not to organize too much of your trip in advance, as it leaves no room for discovering new things once you actually arrive, and could leave you short of time.
Keep luggage to a minimum
Nothing is more stressful on holiday that getting to the airport and finding that you are faced with extra charges for being over the bag weight limit! Too much luggage won't just cause you problems with your airline, but it will also weigh you down for the rest of your trip. Try to limit your packing to the essentials, and remember that, unless you're vacationing in the rainforest, you'll always be able to buy things you need once you get there. Plus, people always manage to come home with more than they left with, so you need to make sure you have a little room left over in your suitcase for your souvenirs!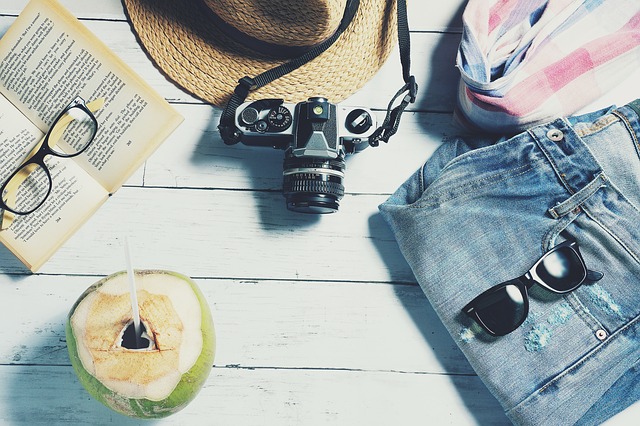 Forget about work
You're on vacation, and if you want to enjoy your break, you need to leave all of the stresses of home behind. Put simply, that means you need to not think about work! Before you leave, make sure to let your colleagues know that you won't be reachable for the duration of your holiday. Then, make sure that you turn off your email notifications, and leave your work phone at home if possible. That way, you don't need to feel guilty about not being involved at work, and you are free to relax and enjoy your holiday the way you are meant to!
Be open to change
It's understandable that you will want to make your trip into the best vacation imaginable, but it's also important to be realistic. Things do not always go to plan, and if things do go wrong, it's important just to let it go. One small hiccup isn't going to ruin the entire vacation, and the more open-minded you are, the easier it will be to make the best out of a bad situation.