The Ultimate Guide for a Weekend Getaway
Have you checked out the weekends that are exceptionally long because of certain public holidays? It's time to plan your holiday well with the 7 long weekends in Singapore! This gives you plenty of time to discover new places you've never been to before. Although traveling is generally expensive, there are certain ways on how you can save money such as exploring picturesque landscape near Singapore. All in all, you can get to enjoy your holiday well without breaking your bank in the following attractions!
Batam, Indonesia
Batam is perhaps the closest retreat heaven that you can explore if you happen to be a Singaporean or working in Singapore. The close proximity makes it extremely easy to get to. Taking a ferry from Singapore to Batam will only set you back a mere 40 minutes ferry ride. If you are looking for a quick holiday getaway, it is the perfect place to have a vacation. You will get to enjoy a variety of water sport activities; free duty shopping heaven; luxury spa and massage; and of course cheap local culinary.
Bali, Indonesia
A relaxing vacation to the beautiful country of Indonesia, Bali has always been known as the ultimate beach getaway destination because of its crystal clear blue waters. It remains to be a favorite travel destination for Singaporeans over the years since the amenities are generally affordable. You will have plenty of activities to enjoy during your visit such as having a relaxing massage at a luxurious spa, visiting historical temples, surfing, visiting the safari and plenty others.
Phuket, Thailand
Thailand is a must see destination because of its amazing historical culture and their interesting traditions. There are more than thirty beaches to choose from in the beautiful island of Phuket. They offer plenty of amazing amenities and services that would surely make your vacation more memorable. If you were looking for the best night life, Patong would be able to satisfy your cravings. However, if you prefer more peaceful settings, Kuta will be more suitable for you.
Phu Quoc, Vietnam
Most Singaporeans are unaware of the hidden gem of Phu Quoc. This peaceful tropical paradise, floasts in the warm turquoise waters in the Gulf of Thailand. Phu Quoc is blessed with favourable natural environment like the virgin forest of over 37,000 hectares, white sandy beaches, coral gardens offshore, varieties of wildlife species. This newly discovered retreat heaven is a must to visit.
Langkawi, Malaysia
Langkawi is another retreat destination that is often fell off from the radar. What makes Langkawi special will be the availability of multiple pristine beaches and it is also home to one of the oldest tropical forest in the world. While you can enjoy various water sports during your visit, other activities that you must explore will be island hopping and eagle feeding. Often flooded with foreigners from US and Australia, you will find the local here are fluent with English and with that, you will also find loads of western food and of course, dirt cheap alcohol!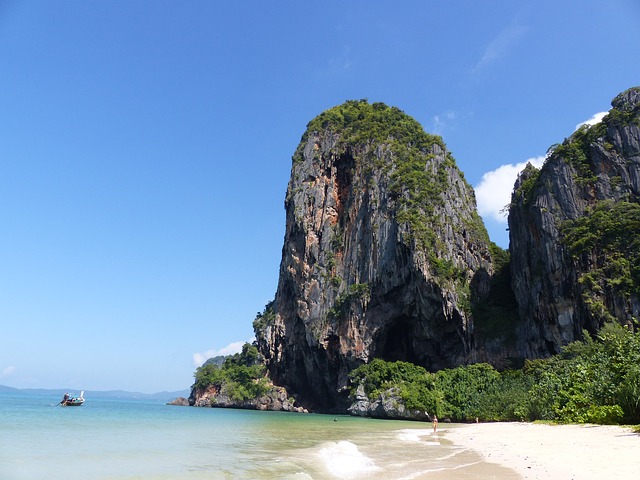 6. Krabi, Thailand
A lesser-known island in Thailand is Krabi which is the perfect holiday destination for rock climbing activities. Water enthusiasts also flock the area as it offers the best conditions for snorkeling, windsurfing, parasailing and plenty others. Krabi offers the ultimate escape from the stresses of daily life. You will get to relax and unwind peacefully during your vacation.
      7. Cebu, Philippines
If you're looking for a more adventurous vacation, Cebu city in the Philippines has plenty to offer. Although it is the furthest destination on this list, the travel time is well worth it. Cebu has crystal clear waters and pristine beaches. You surely wouldn't regret paying the city a visit because it has been featured multiple times in international magazines as one of the best beaches in the world.
Save
Save