The Best Cruises You Need To Experience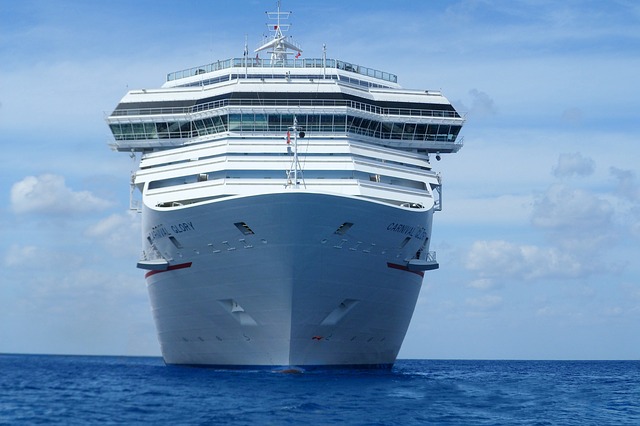 Cruises have long been reserved as a luxury experience, one which may have felt out of reach for the majority of vacation planners. However, this is no longer the case. Cruises can be an affordable, highly enjoyable experience, bearing in mind that you love being on the water! In contrast to the expensive price tag which is typically associated with this type of vacation, cruises can, in fact, be one of the cheapest ways to travel. After all, they are all-inclusive, with meals, drinks, and entertainment included in the overall price. What's more, you get the chance to visit a variety of locations over the duration of your trip, giving you a unique experience which would be extremely expensive if you organized it yourself. With that in mind, below are some of the best cruises around the world, catered to specific interests.
The Best for Nature Lovers
For those who want nothing more than to view outstanding natural landscapes and awe-inspiring wildlife, look no further than a cruise in Alaska. The largest state in the US is perfect for cruises due to the vast natural beauty and waterways. By choosing this location, you will have the opportunity to sail along immense ice formations and glaciers. For those who expect temperatures which make you want to curl up inside with a hot drink, you may be pleasantly surprised to learn that Alaska does enjoy warmer climates, especially in the summer months. There have even been recordings of temperatures of 80 degrees Fahrenheit and more! So, if you are hoping to catch some rays on your vacation, don't automatically dismiss this incredible state.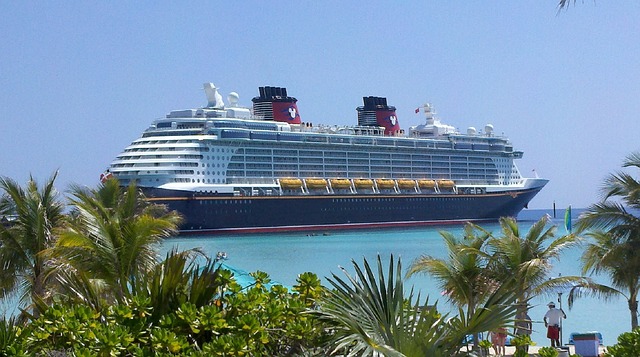 If you want to delve deeper into this inspiring location, you can opt for a smaller expedition around the Katmai Coast. It's perfect for discovering bears in their natural habitat, along with whale watching and a vast number of other wildlife to uncover, including sea lions, eagles, puffins, and otters. This specific tour is one which is intimate and unique, with evening meals featuring freshly caught seafood and expertly paired with the drink of your preference. If this sounds like the dream cruise, you can find a tour online easily at Geographic Marine Expeditions and soon be on your way to this incredible experience.
The Best for Families
For those traveling with a family, especially a young family, you may be wondering what could keep the little ones entertained on a ship. Luckily, the famous and highly popular Disney Cruise Line is here to help! This option is an experience like no other, and for Disney fans, it's one you simply cannot miss.
Disney Cruise Lines are available across the globe, from sun-drenched locations such as the Caribbean to the Mediterranean. What makes this extraordinary is the range of experiences on board;you can also expect to meet Ariel, Belle, Rapunzel, and Cinderella on board, which is sure to create incredible memories you and your family will cherish for years! You will also enjoy firework displays which take place in the middle of the ocean set to iconic Disney songs.
The dining and entertainment you can expect on a Disney cruise are second to none. The cruise line offers "rotational dining." This involves each family rotating between three themed restaurants through their stay, meaning no one will never get bored of the same meals nightly. What's more, each night the ship puts on an exciting show, where you will see many of your Disney favorite characters on stage, along with a thrilling 3D movie theater showing the latest releases.
The Best for Couples
Whether it's your first vacation together, your honeymoon or you just want to escape the hustle and bustle of daily life, choosing a couple's cruise is one way to really relax and unwind. There's nothing more relaxing than soaking up the rays on the top deck, cocktail in hand, so opt for a cruise which takes in some of the most luxurious, serene locations.

Offered by the world's most awarded luxury cruise line, the Crystal Symphony Cruise Line sails the Caribbean and provides some of the most opulent accommodation available. It includes penthouse suites, where you will enjoy a spacious living area, private veranda, his and her walk-in closets, queen-size bed, and jacuzzi master bath. You will also be able to enjoy a private bar in the comfort of your room, meaning if you would prefer to stay in one evening and unwind together, you can do so in style. This cruise is genuinely one you need to enjoy at least once, and while the price tag may be a little higher than the other options, you will never be disappointed when you sail on this beautiful ship!
The Best for Culture Vultures
Some people wish to experience something completely different on vacation, where they can learn more about exciting cultures across the world or a particular region. A cruise which focuses on cultural wonders should be the first thought in this case, and what better culture to experience than ancient Rome? The Italian Renaissance Cruise is one which will excite and thrill those who wish to explore this exceptional region. This truly is a luxury cruise line, where you stay in exquisite stateroom accommodation, enjoy elegant afternoon tea, and wonderful facilities on board. From a fitness center to enriching lectures which explain more about this fascinating area, you will never lack culture on board this ship.
You will sail from Barcelona, stopping in Cannes, Genoa, Rome, Kotor, Zadar and finally Venice before you fly home. In Rome, you will be able to marvel at the wonders of the ancient architecture, including the Colosseum and visit the independent sovereign state of the Vatican City. However, booking these experiences before you arrive is highly recommended to avoid queues and possible disappointment.
To Conclude
A cruise ship offers all you could possibly want in a vacation: exotic locations, all-inclusive dining, entertainment, and top of the range accommodation. Over the recent years, cruises have become a more affordable option, and whether you're searching for the perfect family getaway, escaping as a couple, or watching awe-inspiring nature, there's a cruise for you.