4 Reasons You Should Visit Italy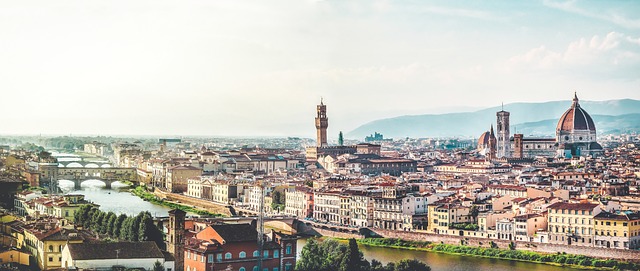 Most people have heard about the wonderful experiences people have had in Italy.  It is a place that thousands of Americans flock to every year because of its amazing popularity as a vacation destination.  You may find yourself wanting to know what the fuss is all about and whether you should make an effort to go there yourself.
The truth is that the fuss isn't an illusion.  Italy is one of the most amazing destinations in the world for a reason. Here are the top 4 reasons why you should plan a trip to Italy.
The Architecture
From the Colosseum in Rome to the Sistine chapel, there is never a dull sight to see when you are exploring the beautiful architecture in Italy.  You can find beautifully preserved structures full of color, art, and rich with history.
You won't find strip malls and white picket fences all over Italy but instead value for their history and a strong belief in preserving historical landmarks.  In some parts of Italy, you can wander for hours wondering when the beauty will ever end.  It seems that every turn that you take you find some beautiful new piazza full of the most beautiful fountains and intricately arched windows you've ever seen.
The Food
Italy is known for its rich pasta, pizzas, and meats.  Depending on where you go you can enjoy multiple course meals that stretch for hours, eating to your heart's delight.  In some areas, the prices are very reasonable and you can eat like a king for under 20 euros for a meal with wine and dessert.
The most famous food comes from the region of Sicily which is known for its amazing pasta and flavorful recipes. Whereas other regions are known for the seafood and pizza.
The People
The people of Italy are known for being vivacious and full of life.  They like to live life to the fullest and believe in making every second count.  Since Italian is one of the languages of love it is not surprising to see two lovers at any time kissing in the street or having a romantic conversation in plain view of everyone.
The Italians are not known for being shy so they are extremely helpful and talkative with tourists, happy to help with directions or finding the best places to go.
The Fashion
Italy is one of the fashion capitals of the world known for its fine leathers and amazing fabrics.  Many fashion designers come from Italy and are known throughout the world.  Take a look at some of the famous storefronts in Milano where you will find some of the finest constructed clothes in the world.