3 Things to Consider When Picking A Travel Destination
For people who love to travel, you likely have a very long and extensive list of places you'd love to visits. And for those who only get to travel very occasionally, picking where to go may seem like the more overwhelming part of planning your trip. Luckily, there are quite a few criteria that you can use to help make it easier for you to decide where to take your next trip. So show you how to do this, here are three things you can and should consider when picking a travel destination.
Who Will Be Traveling With You
One of the biggest considerations you have to look at when planning to travel somewhere is taking into account who is traveling with you. If you're just traveling by yourself, you're the only person you have to think about or please. However, if you're traveling with your family and kids or with your spouse or parents, Craig of YTravelBlog.com shares that you'll have to do a bit more maneuvering. The more people who are involved in your trip, the more personalities and preferences you'll have to accommodate. This can help to either eliminate certain places as viable possibilities or open up destinations you may not have thought of before.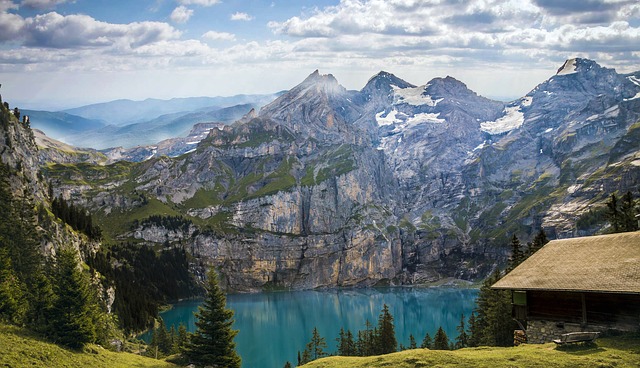 What Do You Want To Experience
Another thing to consider when deciding where you want to travel to next is what you're hoping to experience. With the vast variety of places around the world with all different cultures and climates, it would be a shame to not experience at least a few things that might fall a little outside your comfort zone. When thinking about what you might want to experience, Caitlin Murphy, a contributor to EssentialTravel.co.uk, suggests looking into activities or events that only happen in one place or at a certain time. If there's something you've always wanted to do or be a part of and it's coming up soon, you may want to go to that specific location so you can get that particular experience for yourself.
How To Work It With Your Budget
Depending on where you live or where you're traveling from, different locations will be cheaper or more expensive to get to. But regardless of this, TheTravelHack.com reminds us that there is always a budget option for any type of travel you want to do. You can stay in hostels or use public transportation or make the majority of your own food to save money. As long as you can afford to make it to your chosen destination, there are ways you can work with your budget to ensure that you have a memorable and enjoyable time during your travels.
If you're unsure where to book your next plane ticket for, consider using the tips mentioned above to help you find a new adventure that you'll remember for a lifetime.