Australia's Awesome Road Trips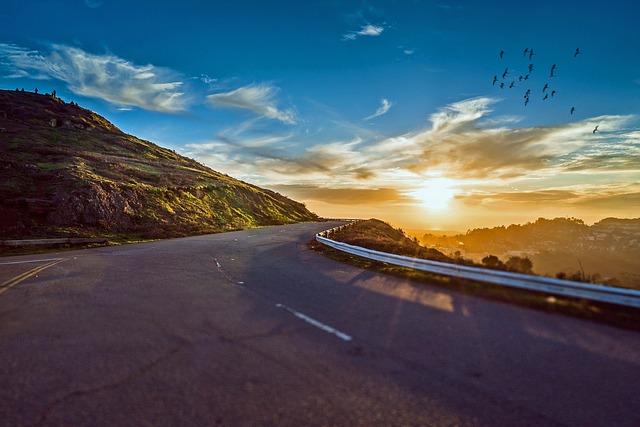 Sometimes the open road beckons – where you can journey where you want and stop as long as you desire in amazing locations. These are the Australian road trips that I recommend to quench the most avid driver's thirst whether using a budget rental car or your own.
1. Coastal and Esperance Trail, Western Australia
This trip is very amazing for marine-lovers. Coastal and Esperance Trail is located in the Western Australia and is guaranteed to leave an impression. Stretching 530km along the coast this route take two days to complete, and is suitable for all types of vehicles. This route comprises exquisite views of the Southern Ocean, an archipelago of islands and Immaculate Sandy Beaches. Here you can visit the historical mining settlement at Ravensthorpe and seaside village of Hopetoun – the gateway to the Fitzgerald River National Park. Fitzgerald River National Park is one of the last great wilderness areas of WA's south. Spend a few days before and after your journey exploring the towns of Esperance and Albany.
Accommodation ranges from motels and cottages, to caravan parks and sheep stations.
2. Southern Flinders Ranges, South Australia
Perfect for luxury tours, the Southern Flinders Ranges are situated two hours north of Adelaide, South Australia. From Adelaide, simply take Highway One to Port Wakefield, continue North to Crystal Brook, and look for the ranges on your right. This stunning gateway to the Outback extends from Spencer Gulf in the west to the plains in the east. The Flinders Ranges are simply breathtaking. For hiking enthusiasts, the region abounds with marked walking trails. With townships located within close proximity to each other, there are numerous places to explore along the way. Towns include: Yacka, Georgetown, Gladstone, Laura, Stone Hut, Wirrabara, Murray Town and Wilmington.
Cycle tourism is popular in this region due to the vast network of riding trails. Visit Bundaleer Forest, 8km south of Jamestown, the home of spectacular walking trails and picnic facilities.
3. Nature's Way, Northern Territory
In the Northern Territory the road known as Nature's Way begins in Darwin and continues on through the Mary River wetlands to World Heritage-listed Kakadu National Park. This drive is distinct for its wilderness steeped in Aboriginal culture and pioneering history. The journey begins by heading to Jabiru in Kakadu National Park, 250km from Darwin. Turn onto the Explorer's Way and left onto the Arnhem Highway.
Continue along to Jabiru in Kakadu National Park. Nature lovers should stop off at the Fogg Dam Conservation Reserve and Window on the Wetlands Visitor Centre for an in-depth understanding of the workings of the local ecosystem. Then spend a couple of days exploring Kakadu. View saltwater crocodiles in their native habitat on a wetlands cruise or fish for barramundi aboard a boat on the East Alligator River. There are many Aboriginal rock art sites, lookouts and waterfalls to enjoy.
On day four drive 360km to Litchfield National Park, a national park with stunning hiking paths. Then head south to Pine Creek and spend the night in the township of Batchelor.
4. Great Ocean Road, Victoria
The Great Ocean Road is renowned as being one of Australia's best and most spectacular coastal drives. This road is the embodiment of luxury travel. The expedition begins in Geelong and continues on to the Bellarine Peninsula – a region of stunning beaches, a fascinating heritage and an enormous range of recreational opportunities. Stop in at Queenscliff along the way to discover the town's rich maritime past.
Resort towns such as Lorne and Apollo Bay dot the coast, offering magnificent beaches and a range of water sports sure to quench the hungriest of appetites.
Along the way you will encounter Port Campbell. Buffeted by wild seas and fierce winds over millions of years, the coastline around Port Campbell has been sculpted to form a series of rocks that rise out of the Southern Ocean. The Twelve Apostles, as they are fondly known, are one of the most spectacular natural attractions in all of Australia.
5. The Simpson Desert, South Australia
Crossing the Simpson Desert between Birdsville and Mount Dare in northern South Australia makes for a fascinating road trip.
Before leaving, ensure you have plenty of fuel, water, and food and let someone know where you're going. This is the real outback. Summers in the desert are extreme – temperatures can get as high as 50 degrees Celsius. On the road be prepared to witness the breathtaking beauty of mountainous red sand dunes dotted with vegetation – perfect for a four-wheel driving adventure.
The Simpson Desert covers 170,000 square kilometres across the corners of three states – South Australia, Queensland and the Northern Territory.
Save