Like the Nightlife? Try the City That Never Sleeps
There are probably very few who have not heard of Tel Aviv. For the ones who unfortunately haven't, Tel Aviv is the second largest city in Israel and is located along the Mediterranean coastline. As Israel's second largest city, Tel Aviv is widely reputed for being the financial hub and technology center of the country. Flights to Tel Aviv are quite reasonable, and once you go you will want to come back.
A city that never sleeps
Can there really be a city that never sleeps? Well, Tel Aviv definitely fits that description. A full party culture all day and all night with non-stop entertainment and an even better mind-blowing nightlife. This Israeli city is a must-visit for party-goers looking for the party of a lifetime in an exotic location. There are multitudes of highly unique events organized all through the year for every kind of party animal!
Jaffa Old City
Entertainment aside, Tel Aviv is bursting with heritage and historical sites equal to no other. One such unforgettable experience was from visiting the Jaffa Old City. It's simply a great place to visit with many interesting buildings and small streets to wander into. Tourists often find this place to be one of the most interesting places to hang out, and if you love history then this old town definitely needs to be on your bucket list!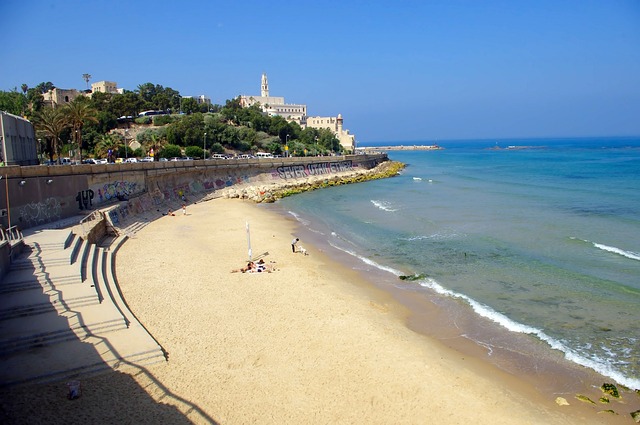 Tayalet Beach
Even on a grey winter day, the beach in Tel Aviv is beyond amazing! Along this long stretch of sand, there is public exercise equipment, playgrounds, a wide promenade and easy access to coffee and light meals just off the beach.
In the Port area, a multitude of wonderful restaurants with both local and foreign cuisine, much to the delight of visitors who can get the best of both worlds. The Tel Aviv beach is known for its beautiful clean white sand. This interesting sight will forever be the hangout for tons of surfers all riding the waves with so much fun and grace. You will definitely catch both locals and visitors basking in the glorious sun, sand and sea.
Tayalet beach in Tel Aviv is truly a statement of the city and you can easily pick up the vibe of the town just from this one place. It is a must-visit even if you are not a beach lover!
Museum of the Jewish People
The museum of the Jewish people is not to be missed while in Tel Aviv. It is truly an impressive experience with the exhibition of synagogues. The new wing of the museum is also considered by many visitors to be the best part of the museum. Bob Dylan fans, however, feel that the Bob Dylan exhibit was the icing on the cake for them. Either way, the museum has much to offer for both the young and old and does not adopt the traditional boring museum approach. The museum of the Jewish People in Tel Aviv is testimony to how museums can indeed be rich in culture of the town and yet be appealing for all.
Food, glorious food!
It can be considered to be almost a sin to be in Tel Aviv and not try traditional Israeli food. While you can get an amazing range of food all through the city, a place that should not be missed, would undoubtedly be the Carmel market. Yemenite delicacies and lusciously smooth hummus are a must try! Once you try the traditional food of Tel Aviv, it won't be any surprise should you return again just for the food.
Save