A Piece Of History: 3 Industrial Landmarks For Sightseers
Tourists, even those who wouldn't otherwise express an interest in architecture, are known for wandering the globe to explore beautiful and intriguing buildings, whether that looks like medieval churches, the great pyramids in Egypt, or even the Empire State Building. What makes these structures interesting to travelers is not necessarily the religious context of the churches or even the novelty of their location, but the sheer wonder of their construction.
One under-appreciated type of architecture that can be found around the world is the hard, mechanistic style that emerged from the industrial revolution and since then has emerged as an art form in itself within the functional confines of industrial architecture. For those interested in exploring sites associated with this style, here are 3 places you shouldn't miss.
Industrial England
If you can only make one stop on your tour of industrial architecture, make sure you head to England. The birthplace of the Industrial Revolution, England, most visitors to the area ignore that past in favor of visiting Buckingham Palace or the Tower of London, but many remnants of the industrial past remain. Consider stopping by the Kew Bridge Steam Museum, where you can get a close look at the engine room. The meticulously maintained pumps provide a glimpse of early, large-scale mechanization.
Where Art Meets Industry
The Centre Pompidou in Paris is well known for its contributions to modern art, but its impressive exterior elements are often overlooked in favor of the collections inside. After all, though we encounter and rely on sturdy, industrial railings everyday, we rarely stop to think of them as art. This isn't the case at Centre Pompidou. Outside the building you'll find elaborate steel framing and functional tubing used for circulation. There's nothing soft or inviting to this structure in the typical sense, yet it's an irresistible testament to industrial innovation.
Out Of The Ground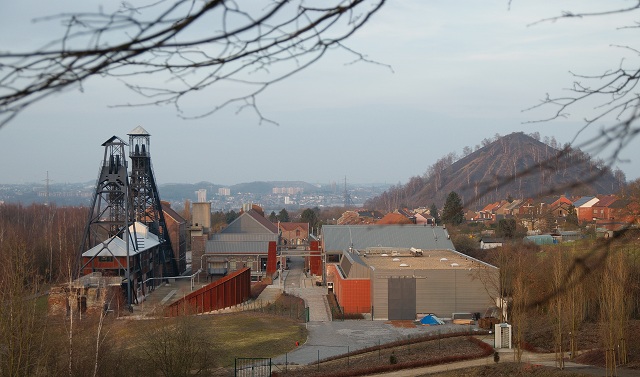 The Industrial Revolution could never have made such remarkable progress if it wasn't for the use of coal to heat and power the many factories. That's why a tour of industrial architecture would be incomplete without a visit to some of those coal mines.
The mining sites in Wallonia, Belgium are especially notable and are a UNESCO Heritage Site. Here you can visit some of the oldest company towns and learn about the history of the industry. One of the sites, Bois du Cazier, was also the site of a deadly mining accident in the 1950s, which killed more than 250 migrant workers.
The industrial revolution is more than just a note in our history books – it's an influential architectural style that's still widely used today. Though it may look different from the era of steam engines, water frames, and flying shuttles, it's worth taking a moment on your next trip to explore our past and the modern architecture it made possible.