Five great places to visit in Africa
Africa is one place in the world that is really opening up to tourism. As the world's second largest continent, it has an amazing variety of landscapes and cultures to explore. From vast deserts to snowcapped mountains, to dense jungles and vibrant metropolises, Africa has it all.
And with airfares getting cheaper, there's never been a better time to book yourself an African excursion. Here are five magical African highlights:
Egypt
It's no surprise that the great nation of Egypt is one of the premier tourist destinations in Africa. No other country in the world comes close to the iconic historical landmarks such as the Giza pyramids and the Great Sphinx.
Despite the recent political instability, Egypt is reasserting itself with the world famous Egyptian Museum being packed full of fascinating mummies. And there can be few activities as enchanting as taking a cruise up the River Nile.
South Africa
South Africa is quickly turning into a major tourism hub, with Johannesburg recently becoming the most visited city in Africa. And there is an incredible range of attractions in this vast country, from amazing scenery in the Drakensberg mountain range, to the world class surfing options in Muizenberg.
The cities of Cape Town and Johannesburg are well worth a visit too. With an incredible range of art galleries, restaurants, and tours, you'll never be short of entertainment in this magical country.
Morocco
Surely one of the most atmospheric places on Earth, Morocco is a dusky jewel of a country. The mere mention of the cities Marrakech, Tangiers and Casablanca conjures up images of sultry luxuriance.
Just wandering through one of the many bazaars is an experience in itself. The sights and sounds of richly tiled courtyards, lively market traders and divinely refreshing mint teas will leave an indelible impression upon you.
Tanzania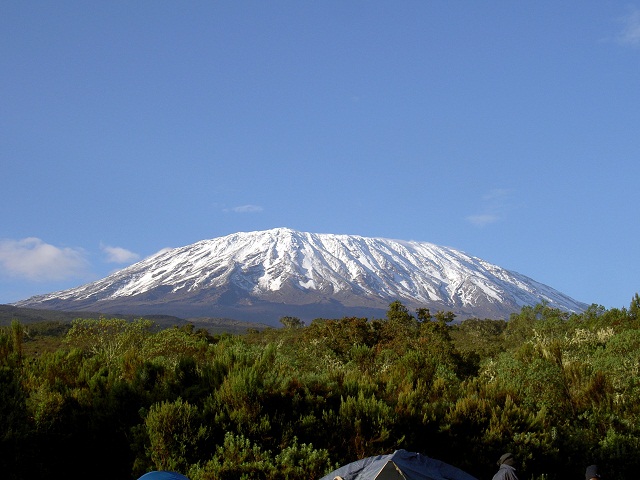 No guide of Africa is complete without a mention of its spectacular wildlife and Tanzania is one of the best places for this. Not only is it home to the majestic Mount Kilimanjaro, but the Ruaha National Park also boasts a fascinating collection of lions, giraffes, zebras and just about every other weird and wonderful creature that you could wish for.
Madagascar
A visit to Madagascar is a must for any beach bum. With over five thousand kilometers of coastline, and some spectacular coral reefs to explore, this island nation is also quickly gaining a reputation for whale watching with humpback whales being particularly prevalent in this area.