Why Your Next Vacation Should Be On a Cruise Ship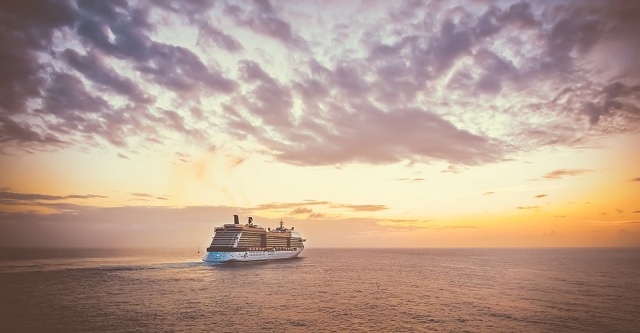 Many people would love to go on a cruise ship journey, and there are many reasons why. Being able to float from destination to destination on a ship that has everything that you could possibly need to make your journey exciting and comfortable can certainly make for one of the best vacations. And, with more cruise lines catering for people of all ages and making their tickets more budget-friendly, cruise ships are becoming an increasingly popular option for vacations. Here are some of the best reasons to consider a cruise ship for your next vacation.
All-Inclusive
Although there are some hidden costs involved if you're planning on buying extras whilst on the ship, the best thing about taking a cruise ship is that once you've purchased your ticket, you won't need to worry about things such as accommodation, food, and entertainment whilst on your journey. Even when your cruise liner stops off at a destination, you will be able to stay in your cabin whilst the ship is docked if you don't want to find a hotel. For travelers who like to make the booking and planning process as quick and easy as possible, opting for a cruise ship is an excellent idea.
Visit Multiple Destinations
One of the most exciting things about a cruise ship is that you will get to visit multiple destinations. For example, this luxury transatlantic cruise will give you the option to visit and explore a variety of destinations, including Barbados, St. Thomas and St. Martin, Spain and Portugal. If you often find yourself getting bored after spending some time in one place or simply want to use the time you've got to travel to see as many destinations as possible, a cruise ship is a great choice for your next vacation.
Unique Experience
Going on a cruise ship vacation is an experience like none other. Perhaps you've travelled by car, rail, or even backpacked around various countries – a cruise ship is strikingly different from many other ways to travel, with great opportunities to take in sea views, stunning sunsets, and the sea breeze. With staff on-hand to cater to your needs and facilities to make your stay as entertaining, relaxing or as wild as you'd like it to be, booking a cruise ship is perfect for you if you want your next vacation to be the experience of a lifetime.
Social Experience
If you are the kind of person who enjoys striking up conversations with strangers and making new friends when you travel, then a cruise ship would be the perfect choice of vacation for you. When cruising, you can meet all kinds of different people from all over the world, from families with the grandparents and kids in tow to solo travelers on an adventure. If you're traveling with kids, there'll always be playmates available, too!
If you're thinking of booking your next vacation, there are many great reasons to choose a cruise ship. From great value tickets that include everything you need to the chance to make new friends, why not choose a cruise?