Top Five Things to Look for in a Luxury Hotel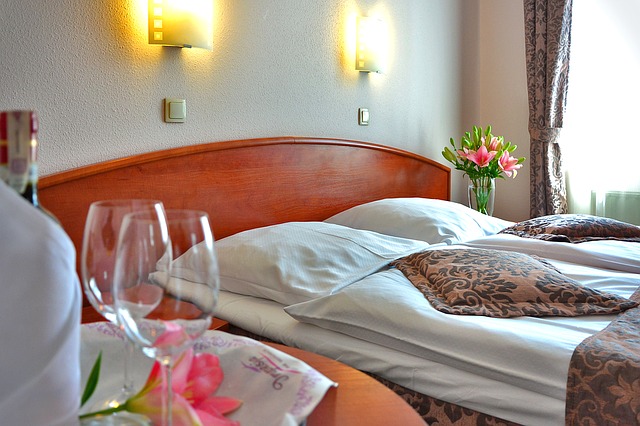 While some people are all about traveling on a budget and finding hotels that meet their bare requirements, other travellers have more discerning taste and don't mind spending extra on accommodation. If the latter sounds like you and you're always on the hunt for luxury properties, then you're going to want to take a look at this list of five things to look for in a luxury hotel.
Room Service Whenever You Need It
Here's an absolute must-have if a property is going to call itself a luxury hotel. Room service should be offered 24/7 so that whenever you feel like something, it's available to you. Ideally it should be a complete menu of items, not just a handful of food and drink items to choose from. Part of what makes a property luxurious is that it offers conveniences that typical hotels may not feature.
Butler Service – For the Truly Luxe Vibe
If you won't settle for anything other than the best, then it's absolutely essential to find a property with butler service. This is a little more difficult to find, but it is available if you look around. Typically the butler service is available 24/7 to answer any questions you may have, if find you something you're missing, and provide you with help.
Free Wi-Fi is Essential
Free Wi-Fi is becoming more and more mainstream, even in properties that aren't considered luxurious. This is a service that shouldn't be optional in luxury properties, and it shouldn't be an extra cost. This one is an absolute must-have feature that is free to all guests. The Wi-Fi should be available not just in public spaces of the property, but also in each guest room. Of course, the Wi-Fi should also offer a strong, reliable, and quick signal, so it is effective.
A Fully Stocked Washroom
Here's another feature that helps set a property aside and propel it into the territory of being a "luxury hotel". A fully stocked washroom is one that features plenty of fresh plush towels, a hairdryer, toiletries (hand cream, shampoo, conditioner, mouthwash, soap, etc.), and bathrobes. The front desk should also be able to provide you with anything you are missing or may have left at home.
Recommendations from Those in the Know
Of course, recommendations and word of mouth can certainly help you to find that perfect luxury property. Just be sure to get the recommendations from those who know what they are talking about, and share your vision of what makes a property luxurious. Mr Hudson Explores is a fabulous resource for information on luxury destinations and properties, as he caters to those with discerning tastes and high standards.
A Little Research Goes a Long Way
Searching for the perfect luxury accommodation requires a little work and research on your part, but by using these tips you'll be sure to find the property that meets and even exceeds your needs. You may also have some other "must-haves" that you can add to your own list of amenities.
Sources
http://travelnoire.com/6-things-every-luxury-hotel-should-have/?hvid=34ZXM/
http://www.aluxurytravelblog.com/2014/06/24/10-things-every-luxury-hotel-room-should-have/