Pack Your Bags & Leave Your Troubles Behind
Does this not just sound like a dream? Packing your bags and jetting off is most likely one of the things that crosses your mind on a daily basis. We know it will be, because the call of that tropical beach whilst you're looking out of your office window at the rain falling down on the car park is going to be all too much. But like with most people, all you do is stare out the window dreaming of a holiday, until one day you book your lovely two week all inclusive break, and you soak up the sun like you'll never see sun again! And then repeat, until your next holiday comes around. All this sounds like to us is a sad year filled with a lack of holidays. But we bet you're only thinking about the money side of things, and that's the only reason why you only have one holiday a year, isn't it!? Well, today we're here to tell you that you should pack your bags, and leave your troubles behind, including your money troubles. Travelling is not for the rich, it's for the adventurous, so let us inject a bit of adventure into you today!
Who Said You Have To Leave The Country?
When people speak of travelling so much, everyone always thinks about jumping on a plane and jetting off to somewhere completely tropical and staying in a luxurious hotel. But who says you even have to leave the country? We don't! We think you could so easily have the holiday of a lifetime, without even leaving your own country. Whether you're reading this from the UK, US, or Australia, the country you're in has more than enough places to explore. Although this one might be a bit of an investment, it's definitely a long term one. You could get a caravan on finance, and spend your weekends travelling the country. Think about it, every weekend you'll know you're going away somewhere new, and if you share the finance of the caravan with someone else, you're hardly going to break the bank. You could even take it overseas if you live in the UK, Europe would be your oyster! There's always a solution to your lack of travelling problems, and we think this is the best, and even one of the most adventurous ones!

But You Really Should!
You have to admit, financing a caravan with your best friend our your partner is a pretty cool idea, but there's nothing better than actually exploring the world. Think of all of the countries out there that you might not even know exist because you've stuck to the same sort of holiday all of your life. All of the cultures, the foods, and the unique experiences you could have are waiting for you! You can get affordable houses for rent in pretty much every country, which we think is better than going for an all inclusive option. The money you save by renting a house, you can then spend on all of the local restaurants that are probably desperate for your money, and will give you a culinary treat like no other! We highly recommend that in your lifetime, you try and visit as many countries in Asia. Their culture will just blow your mind, and we promise you will fall in love instantly!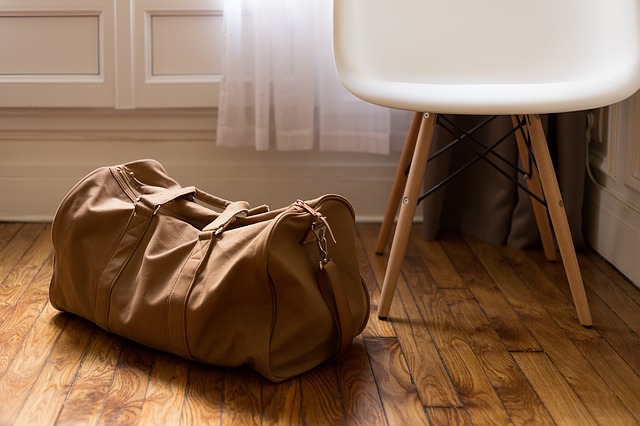 Why Are You Worrying About Money!?
Err duh, because it will be a holiday!?! That's what you've just said at the computer, is it not? Well, yes, if you do it the expensive way, then going on holiday is going to hammer your bank account. But if you go for the low cost holidays at an off peak time, you're going to get a bargain. If you go through companies such as Expedia, rather than a proper tour operator, you'll also save yourself some money! Plus, we highly recommend that you spend half of the year saving really hard, and then go travelling for a month at a time, and repeat. That way you'll get two months of travelling a year, and if you do it at the right time, you'll get it all paid for by your company holiday pay1
The Adventure Of A Lifetime
Finally, we just want you to go on the adventure of a lifetime. Really immerse yourself in the things that there are to do in all of the fabulous countries you could visit. There will be so many excursions, so many small villages, and so many wonderful people to visit. We're all for relaxing, but if you go for a length of time, you should try and only spend a few of those days relaxing, and the rest exploring!