More Bang for your Buck – How to Save Money on City Breaks
London is an incredible city; rich in culture and bustling in activities. The ever-changing landscape boasts some of the best architecture in the world, both old and new. However, when I travel to London, I find myself counting the pennies every step I take, watching them dwindle away. With the majestic beauty comes high prices and as one of the most expensive cities in Europe, I find that it is important to know the cheaper ways to travel around the city to see the sites.
One of the most cost-effective ways to pack everything in is to jump on a bus tour. There are three main hop-on-hop-off bus tour companies in London, offering well-crafted routes to steer you toward the most popular sights in the city. All boasting similar prices of around £25-30 a day, I find it is best to compare bus tours more closely so you really get good bang for your buck.
The Original London Sightseeing Tour
This tour has the most routes around London, which is great but I find it hard to choose which ones I would like to jump on. While you can save money on this tour as a family with the family ticket, visiting attractions can be costly. However, this company offers discounts for those attractions, so I try to match my routes with whichever discounts they have at any given time. For example, the Red Route stops at both Madame Tussaud's and The Tower of London, both of which are discounted through this tour company. Alternatively, certain routes like the Blue Route, only take you to places with free admission. You could always take advantage of their combo ticket (which is the best value of all three tour companies), purchasing a London's Tour and Attractions Ticket, which allows you entry to some of the attractions as well as covering the cost of the bus.
Big Bus Tour
If you don't like the idea of moving from route to route, this is a good choice. While it only runs three routes, one of those routes is extremely long meaning you have more chance to see everything rather than having to hop around. While Big Bus does offer package deals with attractions, they are not as good value for money and this company doesn't have the same range of discounts at restaurants and attractions. Equally, tickets prices are more expensive, both for individuals and families, unless you pick a multiple day tour.
Golden Tours
I have always found this tour company to be the best value for money. While their tickets are the cheapest, they often run deals that include an extra 24 hours tour the next day. Equally, this company offers a wide range of discounted tickets for attractions that complement the tour routes, while they have the cheapest family tickets.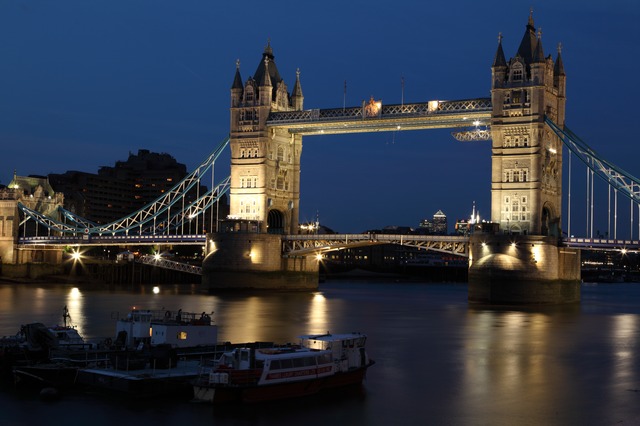 Last time I took a hop-on bus, I found out that they all offer free walking tours and a free River Cruise tour which is spectacular in the evening when you can witness the lights of London dancing as reflections on the River Thames. Equally, if you want further savings in restaurants and other attractions, you should look into investing in a London city pass to complement your bus tour, but make sure you compare city passes to check which gives the best deals.
Save
Save
Save
Save