Maintain Your Keto Diet on Your Los Angeles Vacation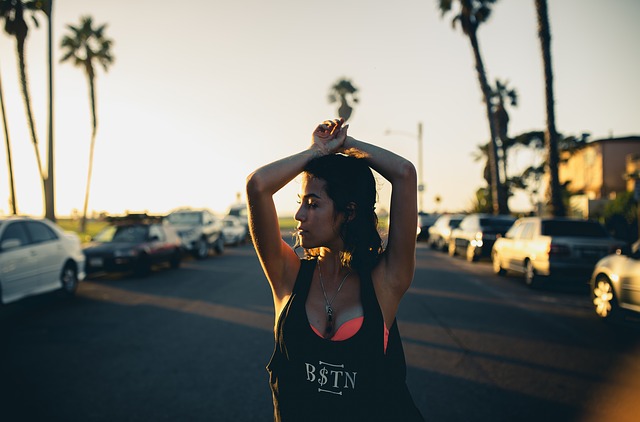 The ketogenic diet has become popular over the years. This popularity is due to the major success that people have achieved and I am one of them. I had lost a considerable amount of weight and, it changed my life. Not only have I lost weight, but I feel healthier and I have more energy to do more of the things I love like hiking and traveling to different places. In my travels, I often catch myself mentally figuring the protein content of whatever is on my plate. Bread and pasta are still evil temptations that follow me around wherever I go. It can be hard to stay on a specific plan when you live half of your life out of a suitcase, you see, I travel a lot for work and staying on my keto plan can be a challenge.
Unlike most diets, the Keto diet is not that hard to maintain on the road. I have taken to booking my stays at hotels or guest houses with little kitchenettes so I can make my own meals. I was never a great cook, to begin with but I have gradually taught myself to prepare ketogenic meals that even my family eats and enjoys.
I have been on the ketogenic diet for over a year. I have had numerous slip-ups but with persistence as well as trial and error I've finally mastered the do's and don'ts of the ketogenic diet. I know what should go in a ketogenic meal prep. I know what to eat and what to avoid and I am not riddled with the guilt that plague a lot of people who are on calorie-counting diets. Going out was terrifying at first but I have eased into my keto lifestyle and eating out is not as terrifying anymore. I can pretty much order most of what standard restaurants that serve grilled steaks or fish have on their menu. I am, however, not a fan of buffets for reasons that have nothing to do with my diet. I am also one of those people with an endless number of nifty containers. I need my protein shakes. I need to pre-pack my lunch and my snacks so I don't get tempted to hit the vending machine at work or find myself hungry with nowhere to go for a good low carb, high protein meal.
My work requires that I travel a lot as a photographer of destination weddings. I recently got an assignment to take pictures of the best destination wedding resorts in Los Angeles. I also got to stay at these resorts and whilst a couple of them were nice and tried to accommodate my food preferences. However this assignment was not about me, but about the couples who come to these places to get hitched. I can see the allure of Los Angeles as a wedding destination. The beach, the vineyards and the San Jacinto Mountains they provide a romantic backdrop. The resorts themselves are so diverse and uniquely designed you may think that you have just been transported to some grand Spanish or Italian Villa where the perfect manicured lawn seemingly disappears into the Pacific.
I discovered a nice meal delivery service in Los Angeles that has a strictly ketogenic menu. To say, Muscle up is merely a healthy meal delivery service would be an understatement. These guys are committed; they live in a world where a ketogenic diet is not an alternative, but a way of life. Which makes life easy for a lot of people who do not have the time or facilities to make their own ketogenic meals. The meals looked mouth-watering just from the pictures. I also love the fact that I could have breakfast, lunch, and dinner delivered to me. The egg and cheese burrito got me feeling a little guilty, it is decadently tasty for a breakfast meal and so I tried the Banana Nut Oats with Superfoods. The Turkey Meatloaf and Satay chicken are to die for and the Chicken Fajitas became my favorite lunch meal. I could rave on and on about the menu and about how beautiful and exciting Los Angeles, Tinseltown or La-La Land is, but I found one thing to love and make this my next holiday destination. I was sad to leave after three days of capturing the romantic dreams of couples planning to get married, I can't wait to return and catch the sunset, the waves, the night lights and maybe bump into a famous person or two.