Jackson Hole: Your Live Music Vacation Destination
Mention Jackson Hole, Wyoming and you're sure to inspire discussion related to skiing, hiking, and outdoor activities. However, the area is offers so much more regarding culture and attending to diverse tastes. Exercise is just one pastime of locals and visitors alike.
The area gets national and international attention for its devotion to music of all genres. You won't be disappointed if you're headed to Jackson Hole for the skiing and outdoors, yet it would be a shame to dismiss the range of musical talent taking place too.
 Outdoor Scenery
Attending a concert in Jackson Hole is unlike other locations because of the afforded outdoor atmosphere. A number of outdoor concerts and festivals take place here, making the majestic surroundings a backdrop to the appeasing sounds of any given day or night. Comparable to concert experiences at Red Rocks Park in Colorado, seeing live music in such serene conditions as Wyoming elevates the musical experience.   Get more information at the Teton Valley Foundation and Jackson Hole Live websites.
 Music on Main
'Music on Main,' a summer-long and free concert series, takes place weekly at Victor City Park. Aside from the main strip, the valley gets its dose of musical acts too, hosting shows at Snow King Resort.
Jackson Hole Mountain Festival
The festival, hosted at Teton Village, features local and nationally recognized bands. The small area has a huge appetite for music of all genres including rock, folk, classical, jazz, and country. In addition to solo and band acts, Jackson Hole is world renowned for its attention and hosting of symphonic ensembles.
 Short and Long Stays
Jackson Hole accommodates those in town for the weekend as well as parties intending extended stays. Jackson Hole luxury hotels, plush with amenities and reasonable prices, host those coming across state or the globe.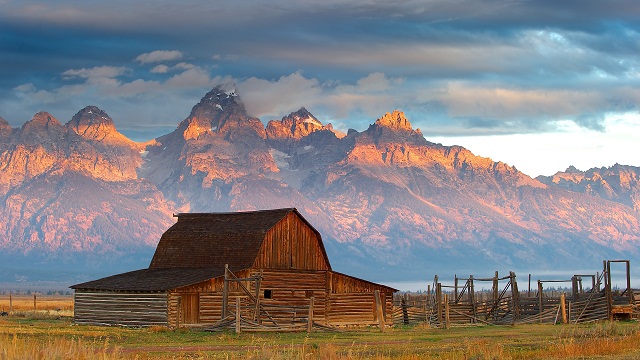 Not Just Bluegrass and Country
Traditionally, the region has roots within and pays homage to country and bluegrass music. However, thanks to a revolving door of international visitors bringing along tastes from all over the world and aggressive teams of concert promoters and venue owners, music lovers enjoy hip-hop acts, Metallica cover bands, and a mélange of artistic expressions.
A Kindled Fire
Unlike other cities offering a range of entertainment (Philadelphia, St. Louis, and Seattle) options, Jackson Hole's main draw is its outdoor activities, yet the area's popularity does not dwindle outside of the snow season. Added attention to craft beers, fine dining and renowned and upcoming musical acts kindles the ongoing interests of visitors.
Local booking firm, 307 Live, shares the want of attention. The agencies process of recruiting and maintaining relations with bands has improved over the years, refined due to digital tools and real-time communication.
Sure, you can spend weeks hiking and skiing at Jackson Hole, Wyoming. But, it would be a fool's journey to visit without taking advantage of other pleasures the area has to offer. Aside from exercising, dining, and shopping, the music scene gives more reason to put Jackson Hole on a must-visit list.
Lillian Russell is a retired travel agent for a small agency. An avid writer and traveller, her articles are all about seeing the world. Look for her posts on a variety of blogs and websites.