How About a Luxury Cruise?
One of the most interesting ways to spend a few days on vacation is by booking a trip on one of the luxury cruise ships roaming the waters of the Caribbean. It is not as adventurous as sailing, but can offer an incredibly relaxing experience – surrounded by the sea, with all the benefits of a five star hotel, is among the best ways to rest after a year of hard work and stress.
One of the best known cruise operators is the Royal Caribbean International, owning some of the largest cruise ships in the industry, and also one of the biggest fleets of all companies. It has some iconic, huge ships in its offer, and prepares a new one to be set afloat this spring: the Anthem of the Seas, the second Quantum-class vessel to be built. Let's take a brief look on what it has to offer.
Anthem of the Seas will have a capacity of 4,100 passengers, so I think it's safe to say that it will be a huge and marvelous piece of engineering. Built at the same shipyard as the hugely popular Quantum of the Seas (launched last year), it will redefine the standards of cruises. The ship will offer its passengers newly designed staterooms, game-changing technology, groundbreaking venues and the best dining ever are just the start of what you'll find on board.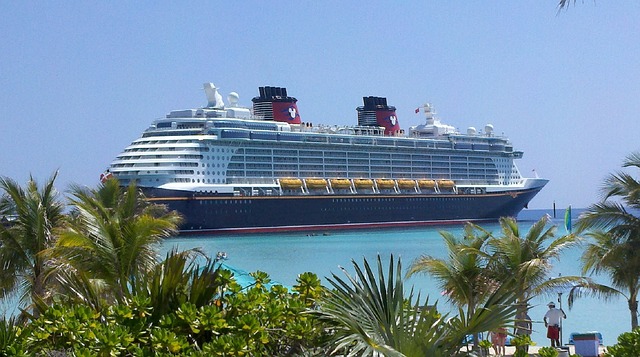 Speaking of the staterooms – some of them have an ocean view, offering passengers the chance to see the sea in all its magnificent, relaxing splendor, but some are not, facing toward the inside of the ship. This might be a turnoff for some – but the Royal Caribbean has come up with an innovative solution: virtual balconies. The ship will have a set of high definition cameras facing outward on its sides, recording a live feed of the sea, and transmitting them toward huge high definition screens built into the walls of the inside-facing staterooms. This way passengers can have their ocean view in a lifelike quality (with the sounds of the sea streamed as well) while they sleep, relax, and benefit from the usually smaller prices of the inward-facing rooms.
A few words about the other features of the magnificent Anthem of the Seas, offered by the Royal Caribbean International: a skydiving simulator, three surf simulators, a sports deck with basketball, table tennis and other possibilities, a fully fledged fitness and wellness center, the North Star observation deck that rises to a height of 300 feet, offering a unique view of the ocean, transformative venues that transform from day to night, and 18 restaurants – complimentary or charged – allowing passengers to shape their menu to their wishes.
So, how about a luxury cruise?