Honeymoon Destinations While on a Budget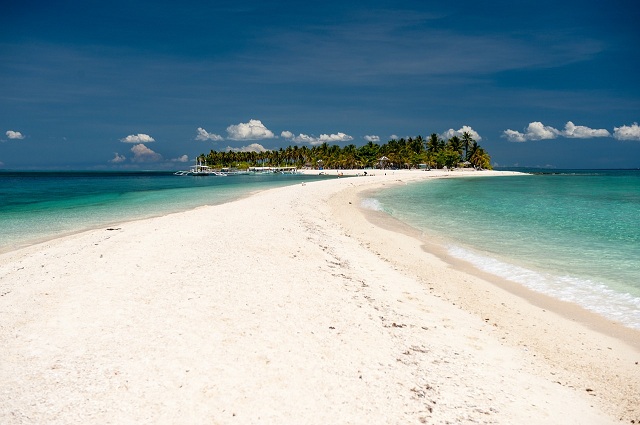 Let's face it, getting married is such a fun event. You dress up like a royal couple, invite all of your friends, eat, drink and generally have a blast. Plus you spend a ton of money (don't tell me you don't like this part).
Now, when it comes to booking your dream Honeymoon Destination, you realize that the money is gone, the time off from work is nearly gone but the Instagram story with white sands and blue seas is still pending.
Listen, I got your back, so let's go ahead with the top budget Honeymoon destinations, shall we?
1.      Mindanao, Philippines
This place is a strong number one on my list. Breathtaking sights, sweet prices keeping your budget safe and sun shining everywhere you go. The list can go on and on. And flight tickets are starting from few hundred dollars.
For the fans of nature, Eden Nature Park in Davao will give you an opportunity of exploring a wildlife sanctuary full of exotic birds, plants, flowers, and insects. Get more info here.
For the food lovers (hello!)- Roxas Avenue Market will provide your taste buds with the flavor explosion thanks to the best authentic regional meals like
Sinuagbang Bihod,
Pasayan, or
Imbaw
Also, do not forget to taste the Civet Coffee, which outside the Philippines is a major delicacy that you need to pay well for.
On top of that, for those that would like to dive into the romance and be left alone, Mindanao offers private beaches with luxury resorts on a budget. My top choices are:
Prices start from 32€ per night already!
2.      Puerto Rico
Show me a person that would not like to spend at least a week in one of the Caribbean destinations. The capital of Puerto Rico –San Juan- offers fantastic nightlife and cultural experiences to those that prefer to spend time actively.
To find flights tickets look for the best deals here.
When you need a day off, a ferry to Vieques Islands (for as little as 3.5€ return!) will guarantee you a relaxing day filled with sunshine, crystal clear water and never-ending sandy beaches.
Make sure to check out famous for wild horses and exceptional snorkeling adventure Blue Beach.
A note to yourself: do not forget to pack a waterproof camera – sea turtles and all kinds of colorful fish will be at your finger tip waiting to end up in a picture for your Honeymoon Memories photo album.
Although the general idea of this place on our beautiful mother Earth is that it costs two and a half of your kidneys (which, let's face it, even super humans do not have), there are very affordable places to stay at. Examples?
They will welcome you for as little as 42€ per person.
3.      Lisbon, Portugal
Once the vows have been spoken, Portugal will make for a wonderful bond for the newlyweds. Alluring Portuguese cuisine mixed with the dazzling scenery will solidify the marriage on every level. Even though the whole country is certainly worth some serious exploring, Lisbon is the place where romance isn't forced- it's simply habitual.
Flight tickets on a budget can be found here.
Enchanting Alfama will provide you with cute local bistros where you will be able to taste a piece of local cuisine culture while listening to exotic sounds of fado. After a delish dinner, you can enjoy your night with some boogey moves and a couple of margaritas coming your way in Bairro Alto.
Also, if you yearn some time for only the two of you in a beautiful scenery, do yourself a favor and book a boat ride on the Tagus River.
If you're wondering where to stay, don't worry, I got your back.
are two of my favorites. Definitely worth a recommendation, especially that the prices melt down to 40€ per person.
4. Lake Tahoe, Nevada (or California?), USA
Let's get real now. Not every couple is so much into all this romance, flowers and chocolate and that's perfectly fine. For those of you that wish to spend the honeymoon a bit more active, the area of out-of-this-world scenery of Lake Tahoe may be a go to.
A fun fact: Lake Tahoe decided that the perfect place to camp out is right at the border of Nevada and California. Following that it's a perfect real like scene for the be in the two places at once challenge like in the A Walk To Remember movie.
Lovebirds will also find here a lot of mountain cabins that will allow you two a little time off in the Jacuzzi tub. Listen, can you even imagine broiling in the heat of bubbly water of your hot tub with the view of the lake in the mountains. I meaaan…
Now, let's move to my where-to-stay recommendations:
– Postmarc Hotel and Spa Suitesor
will provide you with private beaches, outdoor pools and rooms opening up at 55€ per person. These lodges also offer you ski passes and the aforementioned hot tubs, so get yourself a bottle of prosecco and cheer for the beginning of the rest of your life!
Now it's your turn!
Whatever form of honeymooning you choose, the most important is that you can enjoy time alone and make some unforgettable memories.
Do keep your eyes open for juicy deals that will also step up your Insta couple game. In case you're not too travel savvy, don't stress, the best deals can be found on TravelFree website.
Cheers to love!