Holiday Tips for Tourists in Minnesota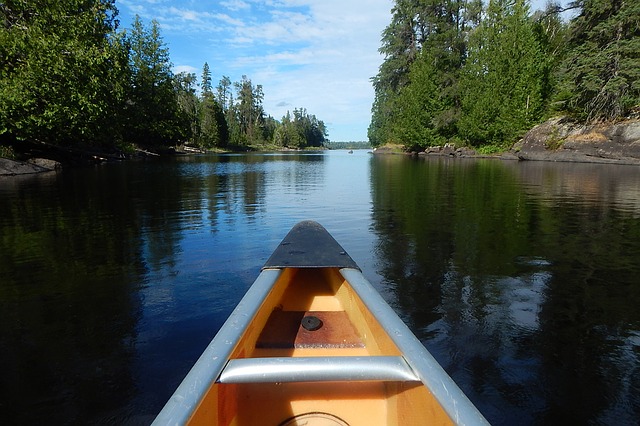 Minnesota is a mid-western state, in the northernmost part of America, and is frequently referred to as "The Land of 10,000 lakes", although there are actually 11,842! With freezing cold winters and incredibly hot summers, you can experience this beautiful state in all weathers. If the stunning scenery isn't enough to pull you in, how about the biggest shopping mall in the US, the Mall of America.
Where to Stay
Whether you prefer luxury hotels or outdoor camping, Minnesota has it all. You will find that with vacation rentals Minnesota, you have plenty of options to suit your needs and your budget. In terms of which part of Minnesota to stay in, you have some great choices, with each city offering links to nature and scenery, as well as fabulous architecture and historic culture. From the Scandinavian charm of Lindstrom to the stunning views of Ely, which is in close proximity to the incredibly popular Boundary Waters Canoe Area Wilderness.
Outdoor Activities
As mentioned above, Minnesota is home to the hugely popular water sports destination, Boundary Waters Canoe Area Wilderness. You won't fall short for adventure in Minnesota, with 67 state parks and 62 state forest campgrounds, an epic camping trip is waiting to happen. Animal lovers will also find plenty to do, with the National Eagle Center, North American Bear Center, and the International Wolf Center. There are also plenty of wildlife parks and sanctuaries, botanical gardens, and nature parks to visit.
City Exploration
If you're not a big fan of outdoor activities, you might prefer a trip to the city of Minneapolis, where you will find more than 7-miles of glass walkways to view the wonders of this city. The Mall of America is a shopaholics fantasy, filled with interesting shops, as well as restaurants for an enjoyable dining experience after all the shopping fun. Minneapolis is also the place to go if you enjoy art, as it is here that you will find the Minneapolis Art Institute and the Frederick R. Weisman Art Museum. You can also take great pleasure in visiting one of the many theaters to see a show on Broadway. With over 30 theaters in Minneapolis, it won't be hard to find something the whole family will love.
Another great city to visit is the capital of Minnesota, Saint Paul. It has the nickname "The Last City of the East", for its Eastern-standard of architectural development, including towers, turrets, lofty arches and Baroque domes and elaborate adornments. It is a great place for museums, parks, stately mansions and perfect picnic spots. This is a scenic city, with great activities for the whole family, and historical and architectural points of interest.
With so much to offer, Minnesota is a great state to visit on your next vacation. Every city offers a variety of attractions, activities, and beauty spots. Hopefully, this guide has inspired you to delve further into exploring Minnesota, and finding out for yourself just how lovely this state is.