Four Ways to Improve Your Next Vacation
Taking some time away from the busy schedule of your everyday life to go and see a new place is a great way of de-stressing and expanding your worldview. If you're in the stages of thinking about planning your next journey, then this helpful article is going to be perfect for you.
Going on a dream vacation doesn't just mean choosing the right place to visit, which this piece will give you help with, it also means taking care of the small details effectively so that you are able to just kickback and relax. By the end of this article, you will be prepared for a holiday that effortlessly tops your last.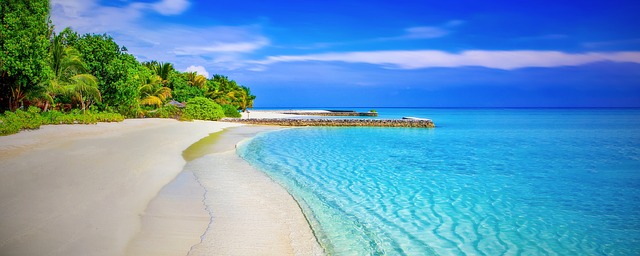 Finding your very own Paradise
When you are choosing where you want to go, don't just settle on a popular tourist spot and instead learn how to choose a vacation destination that offers you something new. Here are some of the top things you should think about before you book:
Is language holding you back? Many people shy away from traveling to countries that don't speak their language, but there are now lots of apps, such as Duolingo and google translate, that can help you navigate new cultures
The capital isn't always the best. Many countries will have a 'second city' that is cheaper to visit but just as jam-packed with culture and landmarks
Think about why you want to travel. Is it to meet new people? To relax? To have some adventure? Once you know this, you can narrow down your choices.
Making travel easier
When you want to travel to a new country, you will often find that there are many things you want to see that are quite far apart. One option is to look into international car rental so that you can have complete control of where you go and what you do.
Driving a rental car in a new country is also a fantastic way of literally going the road less traveled and finding those hidden gems that can instantly make your trip unforgettable.
Keep packing simple
One unavoidable element of going on vacation is that you will need to pack. This is a task you either love or loathe,but one way you can take the stress out of everything is to use this easy packing checklist so that you don't get all the way there and find you have forgotten the essentials. Some vital things to remember include:
Your glasses and/or contact lenses
Cell phone charger
Phrasebook
Map
Toothbrush and toothpaste
Spare pants and socks
Hair shampoo, conditioner, and body wash
Don't forget to chill
Despite traveling miles and miles to a new destination, many people still forget to take a step out of their comfort zone. In your next holiday, out and try the local food, take that tour to somewhere you have never heard of, and don't be afraid to talk to people, be them fellow holiday-goers or local people.