7 Steps To Fully Enhance Your Travel Website's SEO Campaign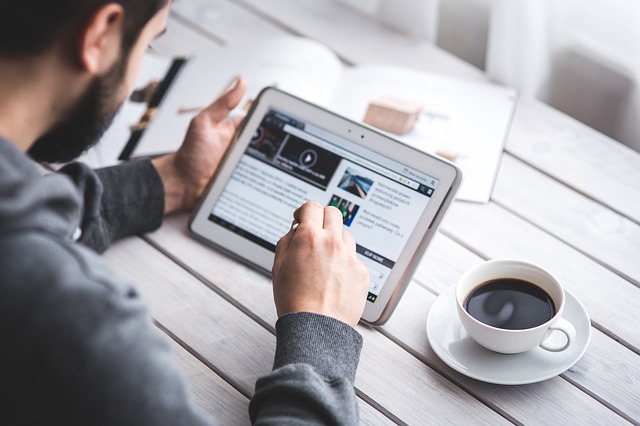 If you've been wondering how you can bring more traffic to your travel website to make more sales, you've come to the right place. If you've also done any research so far, you should know that fully enhancing your website's SEO (search engine optimization) campaign to be the best it can be is the answer to increasing your site's visibility online and receiving organic traffic.
To help you find out what you need to do to enhance your travel website's SEO, here are seven specific steps for you to follow:
Find Your Unique Voice
The last thing you want is for your website to look, sound, or feel like any of the many other travel websites that are out there. To this end, work on developing a unique voice for your website or brand in general.
Granted, this is easier said than done, but you can develop your voice by writing content as you would naturally speak it instead of making it sound mechanical. You can also peruse other travel websites and try to identify specific things that they are not doing, which you can then do in your site.
Develop An App For Your Website
Not only must your website be fully optimized for mobile devices (that's practically a given in this day and age), you should also have an Android and iPhone app developed for your website as well.
This is because many people these days are booking flights and making hotel reservations on their phones while on the go, and an app will always be easier for them to use than your actual website. Have you app tested for glitches and make sure it's easy to navigate
Add Videos To Your Content
Travelers don't just want to hear about travel destinations. They want to actually see those destinations as well. Videos and slideshows that vividly depict exotic locales, fancy hotels, and enticing restaurants should be a major focus of your site. Your site's rankings will naturally increase because people will be more likely to refer content with videos than other kinds of content.
Measure the SEO Performance Of Your Website
At regular intervals, you will want to measure the SEO performance of your travel site with an SEO website analyzer. This is the only surefire way of knowing what exactly needs to be improved in regards to SEO, and if you can make those improvements accordingly, your site's online visibility will be amplified.
Avoid Using The Same Keywords Repetitively
Even though SEO is all about finding popular keywords and phrases and integrating them into your content to increase rankings, using the same keyword(s) repetitively could have an adverse effect. You can avert this by making a long list of at least 30 keywords, which you should update recurrently, and then use each keyword no more than two or three times.
Put Your Strongest Keywords In Your Page Titles
Search engine algorithms will usually analyze page titles before the actual content to determine rankings, so by putting your most popular keywords in each of your titles, your site will more than likely rank higher on search engine results pages.
Update Your Website Often
Finally, there's no better way to naturally increase your site's rankings than to simply update it with new and high quality content on a regular basis. Set a specific schedule for when you will publish something new; one new post a week should be your bare minimum.
Driving Traffic To Your Website
Hopefully this article has shown you that enhancing your travel website's SEO is not as complicated as you may have thought. By following each of these steps, you can expect to boost organic traffic and make more sales.
……….