6 best travel accessories that guarantee comfort and security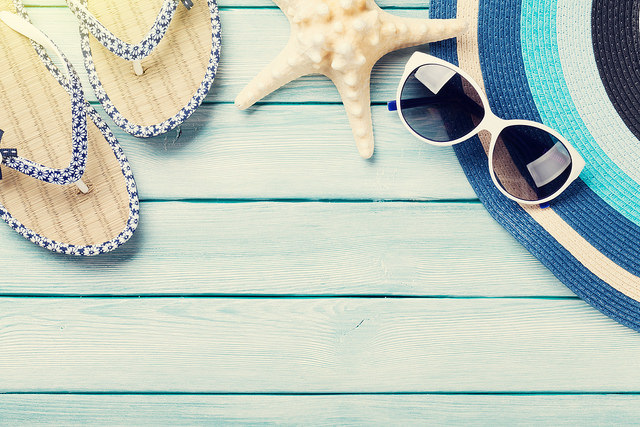 Whether you are out for a breezy vacation or an urgent business meets, travel accessories can help you make your trips more comfortable, safe and stress-free. What's even better is that today some of the best travel accessories are easily available everywhere, even online! You just need to figure out your needs and then make a list of items that you will require.
So whatever your shopping list looks like, you can certainly not make your travel safe and comfortable without these 6 travel accessories that we mention here.
We get you the 6 best travel accessories that must find a place on your list.
6 Best Travel Accessories
Money belts
Whether you are travelling domestic or international, taking care of your money become your prime responsibility and a major concern, especially when you know you are travelling to unfamiliar and new places. There are a variety of money belts and wallets that are designed to keep your money safely. From small ones to carry cash and credit cards to the slightly bigger ones that can carry your important travel documents as well, you will find a whole lot of variety.
Travel blankets and pillows
If you are hygiene conscious, travelling can be like trying your patience. Since we all know that blankets and pillows at the airlines or trains are not the cleanest bet, carrying one of your own can give you peace of mind and a sound sleep too. Besides you definitely need one for yourself if you are travelling by bus or car. These are highly recommended for camping trips, backpacking trips and overnight travel tips.
Travel organizers
If you like to stay organized, it should be the same when you are travelling. And a good travel organizer will help you just do that! Keep all your travel documents including the most important, passport in your travel organizer and stay organized and safe. The travel organizers and wallets today are featured with RFID Blocking Technology that helps you to protect your information against thieves.
Luggage ID
For safety and security of your luggage, you need to invest in a good luggage lock and ID. Stations and airports can be the most unsafe places for your luggage and what is highly recommended is a small but a tough lock. You must ensure that the locks are safe and comply with TSA regulations.
The other popular choice is TSA Lock Luggage strap that helps to identify the luggage apart from keeping it secure.
Packable travel bags
You can always count on a packable travel bags if you are looking to have some extra room in your travel bags. Now you do not have to worry about shopping overloads on your trips. These are highly recommended for shopping trips or a weekend getaway where you might need some extra space.
Other travel essentials
While we list the major travel essentials, we cannot miss the ones that might sound small but are extremely important to make travels easy. For instance, ear plugs will not just give you interesting music on a mundane day but they will also help in putting you off to sleep, when you are in a new time zone.
If you are travelling international, you just cannot do without an international power converter. This small thing will ensure that you can easily use all the other big stuff such as your cell phone, laptop, digital camera, curling rods and much more.
So now that you are an aware traveler, fly safe, fly comfortable!