10 Ideal U.S. Locations for a Vacation Home
For those in search of a second home, there are dozens of prime vacation destinations in the U.S. But when you choose a vacation home, there's more to consider than just the landscape, the view, and the home's layout. You want a property with high resale value, which can easily be rented out when you're not there, and that won't be a money pit.
If you're in the market, take a look at this list of top vacation home destinations before making your purchase.
Houston, TX
Houston is a beautiful U.S. destination, located near Galveston Bay. You have beach access and a large, multicultural city at your disposal. You'll never run out of things to do between lounging on the beach, visiting the Houston Space Center, frequenting museums and aquariums, wandering through fine arts museums, attending the theater, and so much more.
When compared with the rest of the nation, Houston real estate is also considerably lower with a high resale value.
Destin, FL
It's no surprise that Florida makes the list of ideal vacation spots, but if you're looking for the most bang for your buck, go to Destin. It's on the beach, and the median home price is $323K, considerably less than vacation homes on the eastern Florida border.
That means less investment up front, but rapidly growing interest in Destin means you'll be booked up when you're away and will sell easily when it comes time.
Gatlinburg, TN
Gatlinburg is a small, popular mountain town nestled at the edge of Great Smoky Mountain National Park. It's also near Dollywood, natural recreation, and businesses.
The median home price is right around $218K, well below the national average. Reports from TripAdvisor show that it's also a popular destination for rental properties when you're away, making it a beautiful vacation destination with lots of promise.
Kennewick, WA
Kennewick is part of Washington state's Tri-Cities in the southeast corner of the state. It seems fairly isolated and lacks a coastline, but it's a popular tourist destination, thanks to its location along the Columbia, Yakima, and Snake rivers. It features wineries, golf courses, the Sacagawea heritage trail, and more.
Kennewick also boasts a handsome average home price of $215,00, making it perfect for buying a second home on a budget.
Lake Arrowhead, CA
More than 4 million people visit Lake Arrowhead in Southern California every year. It's a cute little town with outlet shops, restaurants, summer concerts, car shows, bike races, boutiques, antique boat shows, and so much more.
The average home price is about $241,000, but most homes on the lake sell for closer to $406,000. It's still a decent price for California, and thanks to the vast number of events and recreation, you shouldn't have a problem drawing renters while you're away.
Green Valley, AZ
If you're on a budget and love the green and red, the mountainous region of Green Valley, located in Pima County, is for you. It's small and driven by its tourist population that's drawn to outdoor recreation, beautiful winter weather, and quaint shops and boutiques.
The median sale price of a home is just shy of $150K, with a 5-year home appreciation of 20 percent. In other words, it promises great return on investment!
Weaverville, NC
North Carolina is known for its scenic mountain views and abundant greenery. Weaverville is often lauded as the most beautiful place in North Carolina, particularly for hikers, nature lovers, and outdoor enthusiasts.
Compared with the rest of the state, the home prices are reasonable at $265K, and if you plan to sell in the future, this market is ideal with a 33 percent appreciation over five years.
Austin, TX
Texas is a popular among snowbirds, and Austin draws many with its river parks, swimming, hiking, running, fishing, museums, and all the charm of a classic Texas city.
The median home price in Texas is about $224K, which is a steal when you consider the gorgeous location, temperate climate, and the convenience of a large city.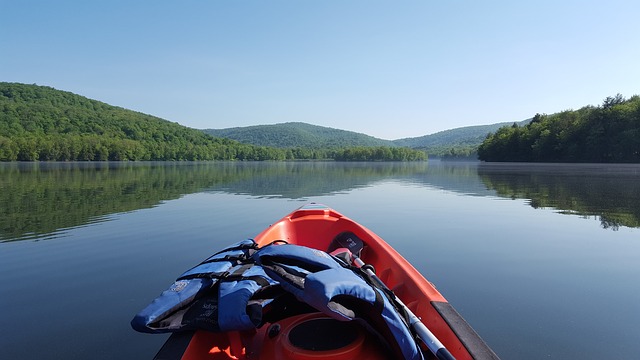 Catskill Region, NY
The low mountain landscape of the Catskills is one of the most underrated vacation destinations in the U.S. There are zipline tours, fruit farm tours, hikes, music festivals, art museums, and more. It's also home to a Buddhist monastery and the Museum at Bethel Woods.
TripAdvisor recently named the Catskills as a top destination for vacation rentals, thanks to the low median home price of $219K and the constant demand.
Myrtle Beach, SC
Touted as one of the most relaxing vacations on the southeast border, Myrtle Beach features seaside condos, resorts, and homes for rent and purchase. It's everything you'd look for in a beach town.
What's more, home costs are low for such a touristy region, and occupancy rates for rentals are very high. Who could ask for a better investment in a vacation home?