Our top 5 tips for getting the best out of your Christmas in Tenerife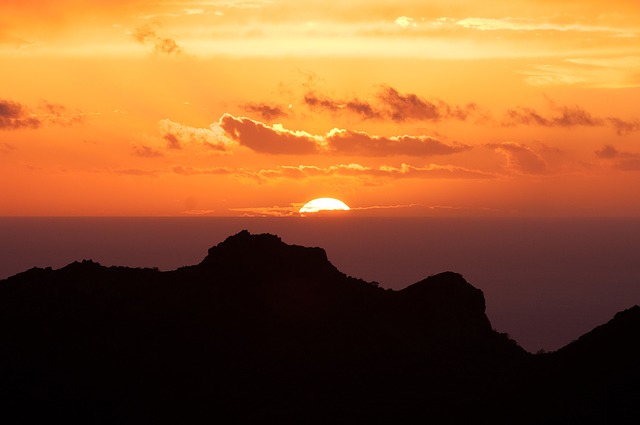 'Tis the season to be jolly as the Christmas carol says and what could make you happier than spending your Christmas by the beach? As we all know or at least have heard, Tenerife is a wonderful place to be and the fact that Christmas season is almost upon us makes it even better! The festivities and activities on offer are numerous so you definitely have to take advantage of your vacation time and have a sunny ! So in order to help you out, we have compiled a short list of the 5 essential tips you need to be aware of before you travel that will make your Christmas Holidays in Tenerife that much more enjoyable.
Tip 1: Book Early and watch out for local timetables
Most restaurants remain open on Christmas day but in order to avoid disappointment we recommend that you book early. The prices as usual may vary but if you find a good deal do not hesitate to book because tables go fast! However on Christmas Eve be prepared to face closed restaurants and shorter timetables as it's the main occasion when locals enjoy their festive meals.
Tip 2: Beware of Xmas and NYE taxi rates
In case you haven't booked a car this is probably the best occasion to do so as there are lots of beaches and places to explore on the island which are not that easily accessible by public transport. Due to the festivities, taxi rates tend to go up dramatically as well so either try to enjoy your day in your resort or try renting a car as already mentioned.
Tip 3: Kids get their presents on the 6th
As a part of Spain, Tenerife holds the tradition of giving Christmas gifts on the 6th of January on Dia de los Reyes or day of the kings when the three kings presented their gifts to baby Jesus. Shopping deals usually start after the 7th of Jan so if you want to buy your kids something for Christmas in Tenerife make sure you're prepared beforehand.
Tip 4: Going out
If you plan on going out clubbing on Christmas Eve, beware that the clubs and bars start getting the party on around 1am after the locals' family dinners. Try not to get drunk too early and conserve some strength as the party usually goes on till the next morning!
Tip 5: NYE Celebrations
If you plan on letting New Year find you on this magnificent island, you can be sure that the celebrations on offer are spectacular! The locals sure know how to party and if you happen to be in the capital Santa Cruz the streets are brimming with people full of joy along with live music acts and countless fireworks lighting up the sky!
In all, deciding to spend your Christmas Holidays in Tenerife certainly is amongst the best things that you can do in order to enjoy something different than usual that you'll remember for a long time to come! So follow our tips, get ready for a great time and as usual don't forget to pack your Santa hat and sunscreen!